Last week I saw this post on the Mac OS X Hints site, and I was concerned. I had no clue that your Mac kept a full log of your download history. I know I am more paranoid than most, but hey, even Mac OS X Hints recommends clearing it out.
It's a quick terminal command, but I'll never remember to do it.
Instead I created this Keyboard Maestro macro to clear it for me: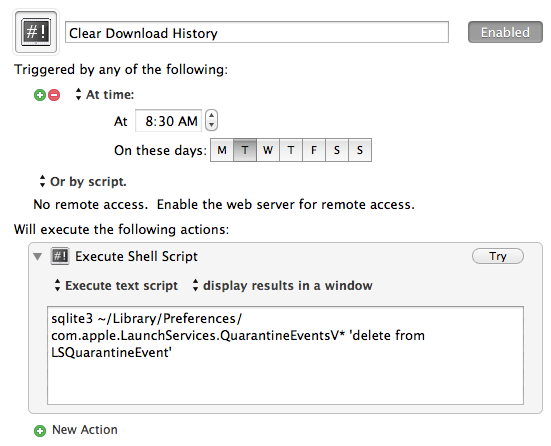 Now it will always be cleaned out, without me ever having to think about it.
Note: This site makes use of affiliate links, which may earn the site money when you buy using those links.