I recently tested the Maxpedition EDC pouch to see how that faired, today I want to check out another EDC pouch from Skinth called the Mondo Shield. They have a wide range of pouches which are primarily designed to be worn on a belt. While I have little interest in carrying this from my belt, I do appreciate the ability to do that should I really want to feel like an EDC nerd.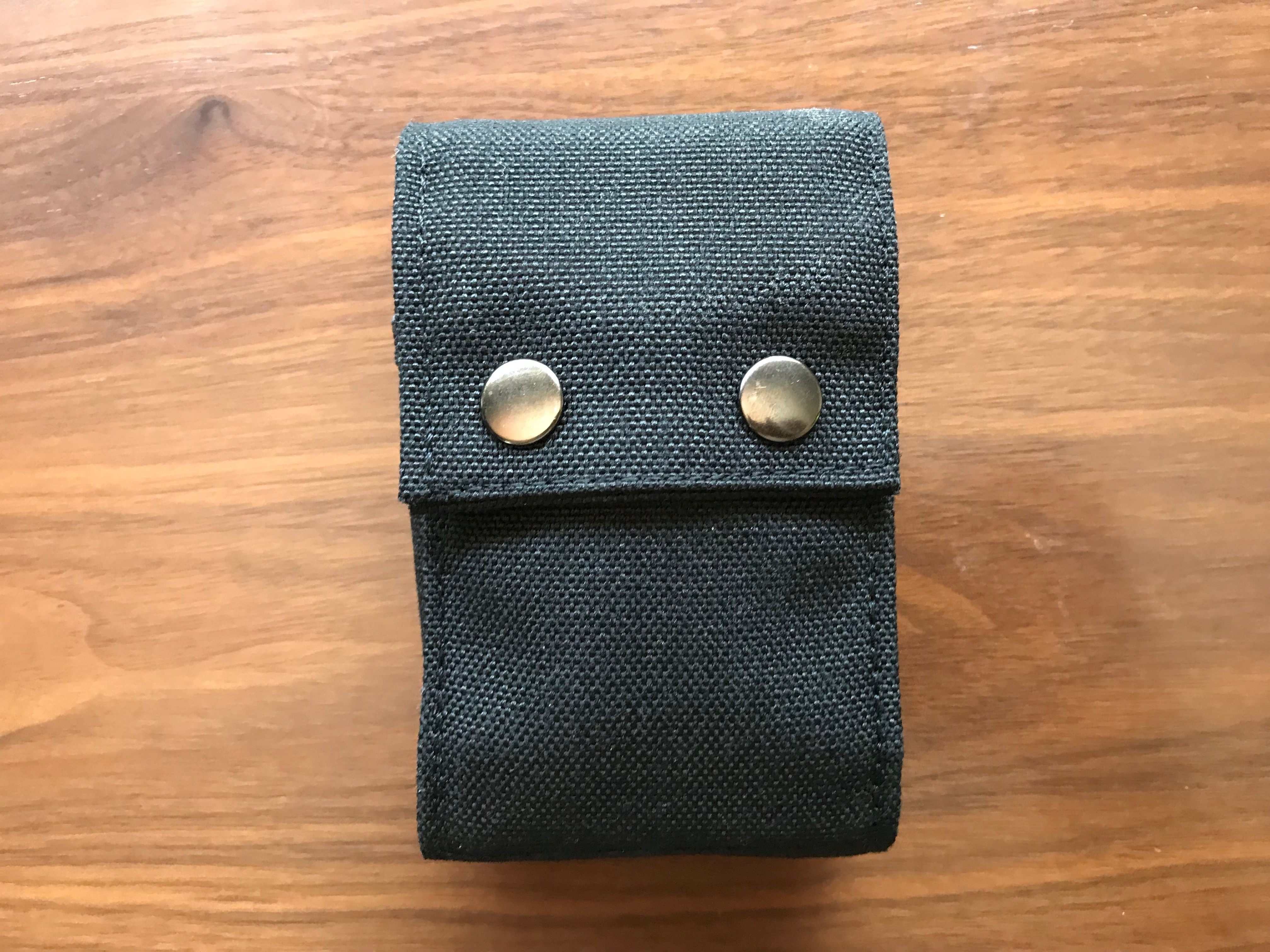 Everything about the Skinth is understated looking. It takes about 8 weeks to get a Skinth when you order one, and while the construction itself is top notch, there are certainly some areas that don't look perfectly straight. This is a utilitarian good, not an aesthetic masterpiece.
Still, I use it a lot, as it is compact and handy.
Like with the Maxpedition, this is the pouch I toss in a bag when we head out for the day, or toss in my Wife's car as a just in case kit. I rarely carry it on my person, outside of another bag.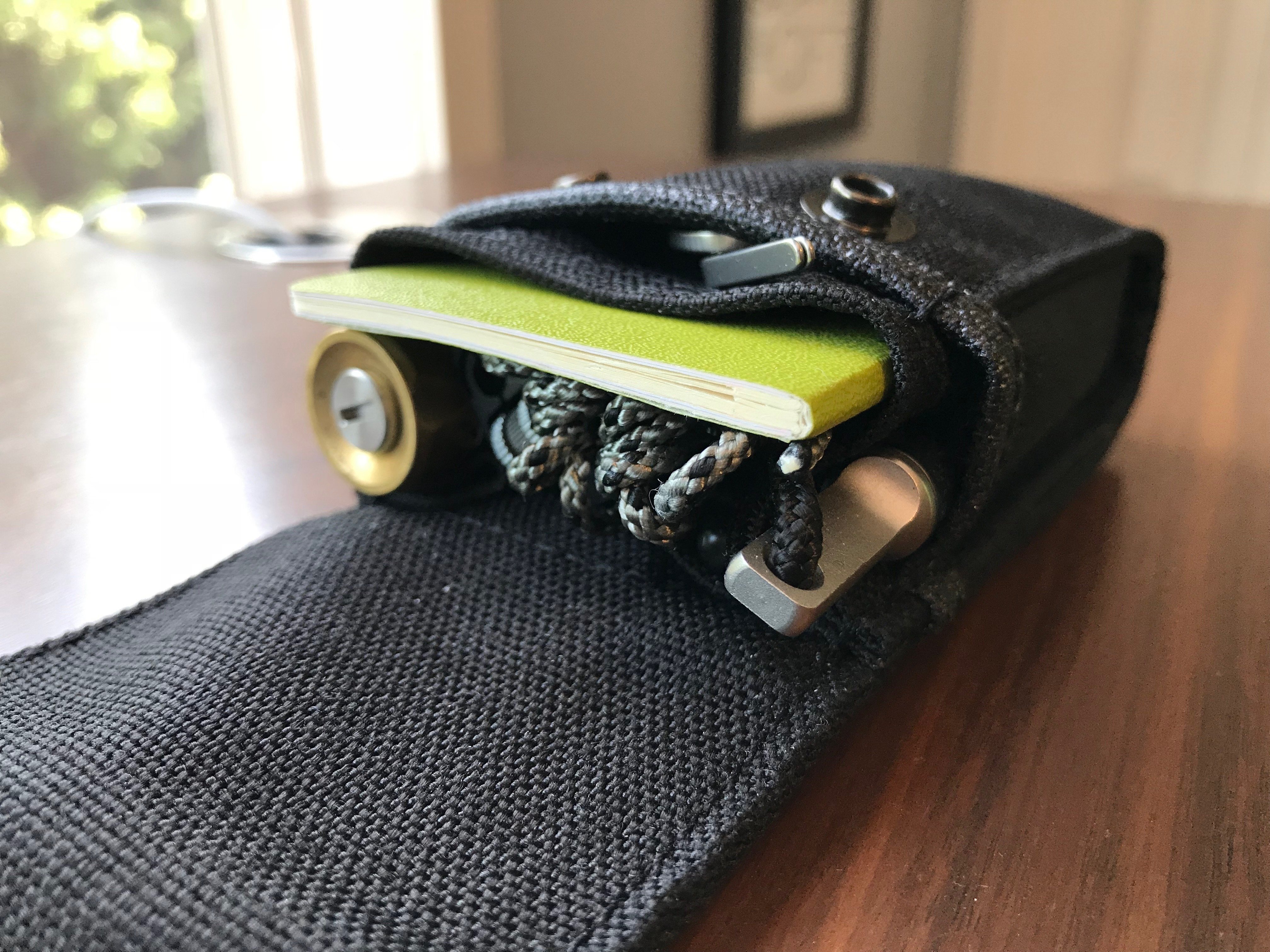 While holding fewer items, I think this is the right size for what I am looking to do with it. Overall the pouch is much preferable to the Maxpedition pouch, even at twice the price. Everything in it is easier to access, while also being secure when the flap is closed.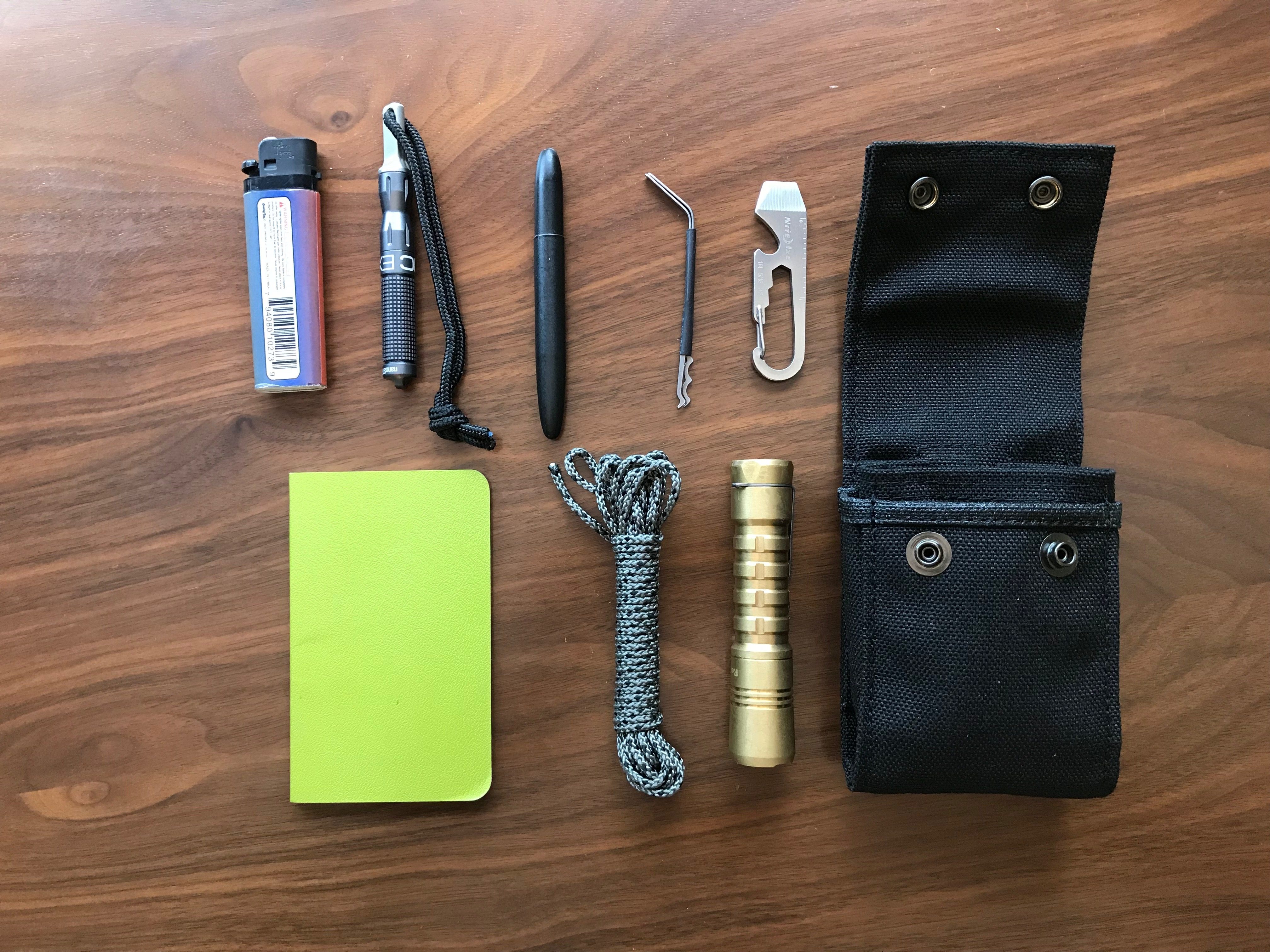 I'm not in love with this pouch by any means, as the top flap doesn't seem perfectly straight, and also it's an EDC pouch. Ultimately, I think I am better off getting more gear to stash in each car so I don't need to worry about pouches like this. Skinth certainly does make neat stuff, but it is of little appeal to me despite my anticipation waiting to get this.
It's a meh.