Note: this was provided for review purposes from BOND Travel Gear.
Tools rolls are one of the neatest looking items you'll see on gear sites. They roll up small, and then unroll on the workbench to an accessible system for getting at what you need. What's not to like? In practice though, most tool rolls don't live up to the hype. They often become quickly bloated, oddly shaped, and generally are more hassle than they are worth. One recent exception to this is the small tool roll from Triple Aught Design, but it is very small.
And then I saw this tool roll from BOND Travel Gear and I was intrigued, because it seems like that small tool roll, but blown up to scale. What sets the BOND tool roll apart is that it doesn't roll, it folds. I've found that this is a key difference, so given that, I've been testing out this tool roll on a bunch of trips.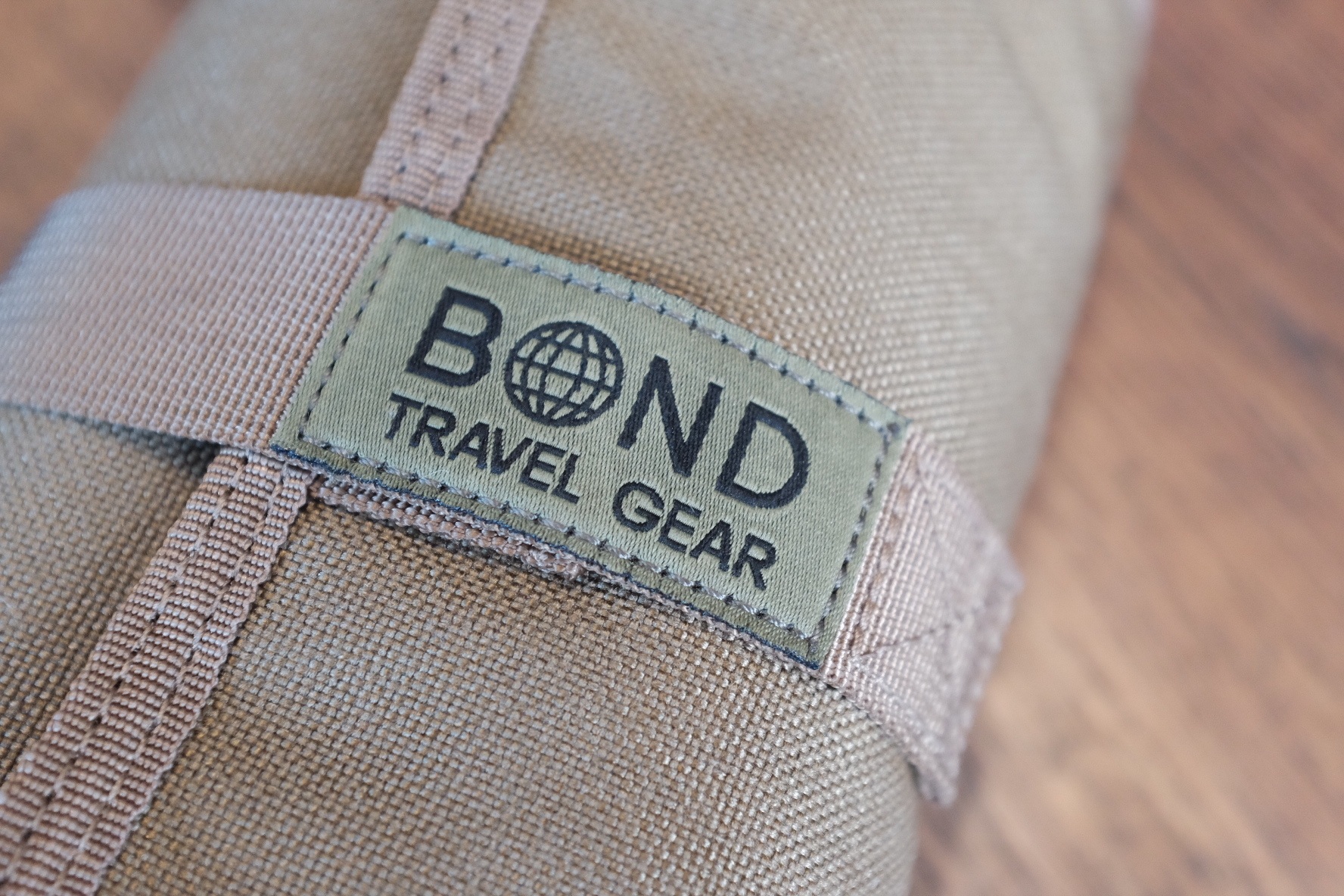 Size
As packed for the photos herein, I measure it at 7.75" x 4.25" x 2.5", so it's big. It takes up space, but it doesn't feel or look big in hand. It's most akin to the type of small purses and clutches that I am accustomed to seeing my wife carry.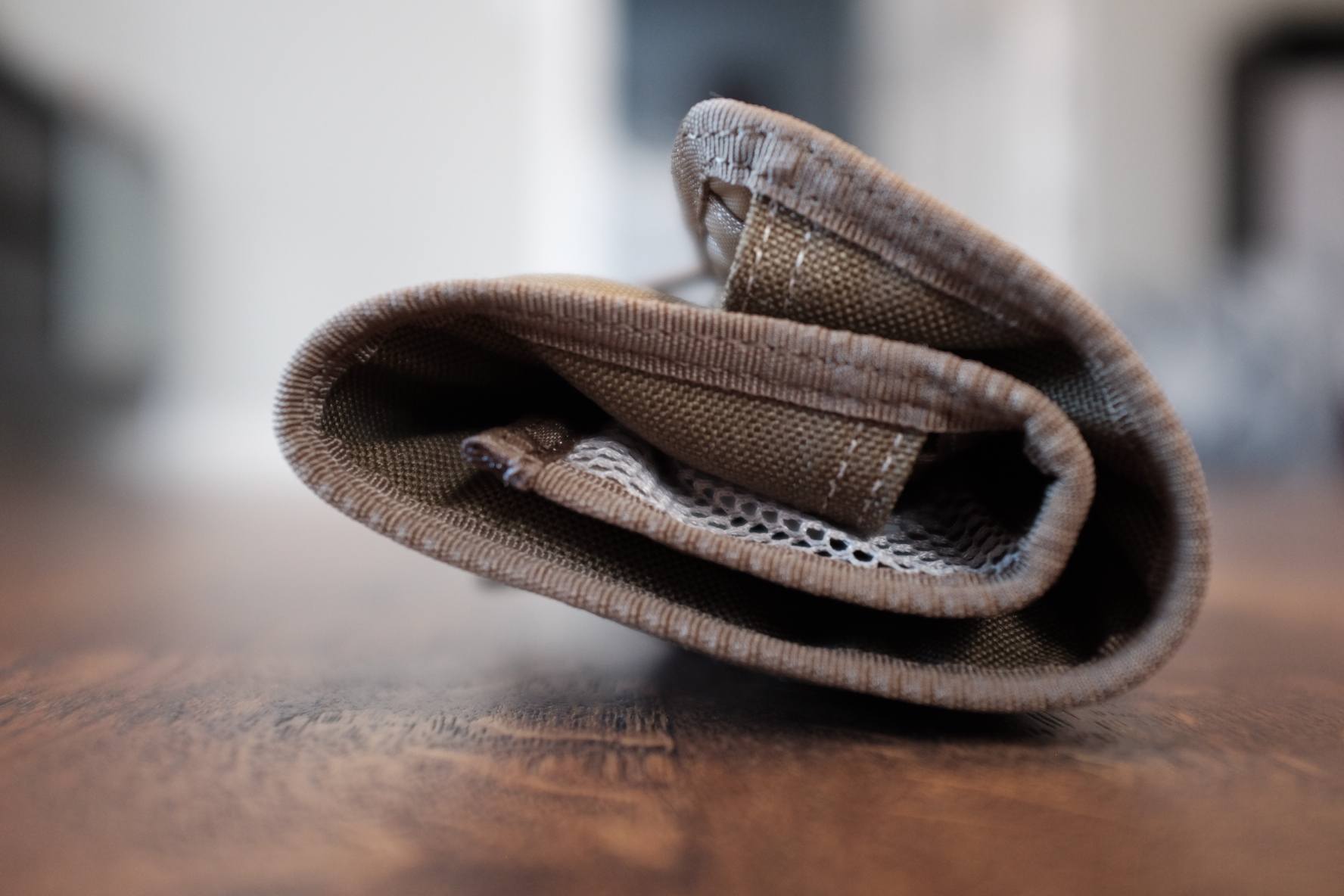 What's impressive is how much gear it holds. I've actually struggled with filling up all of the spaces in the roll, more than I have with putting too much in it.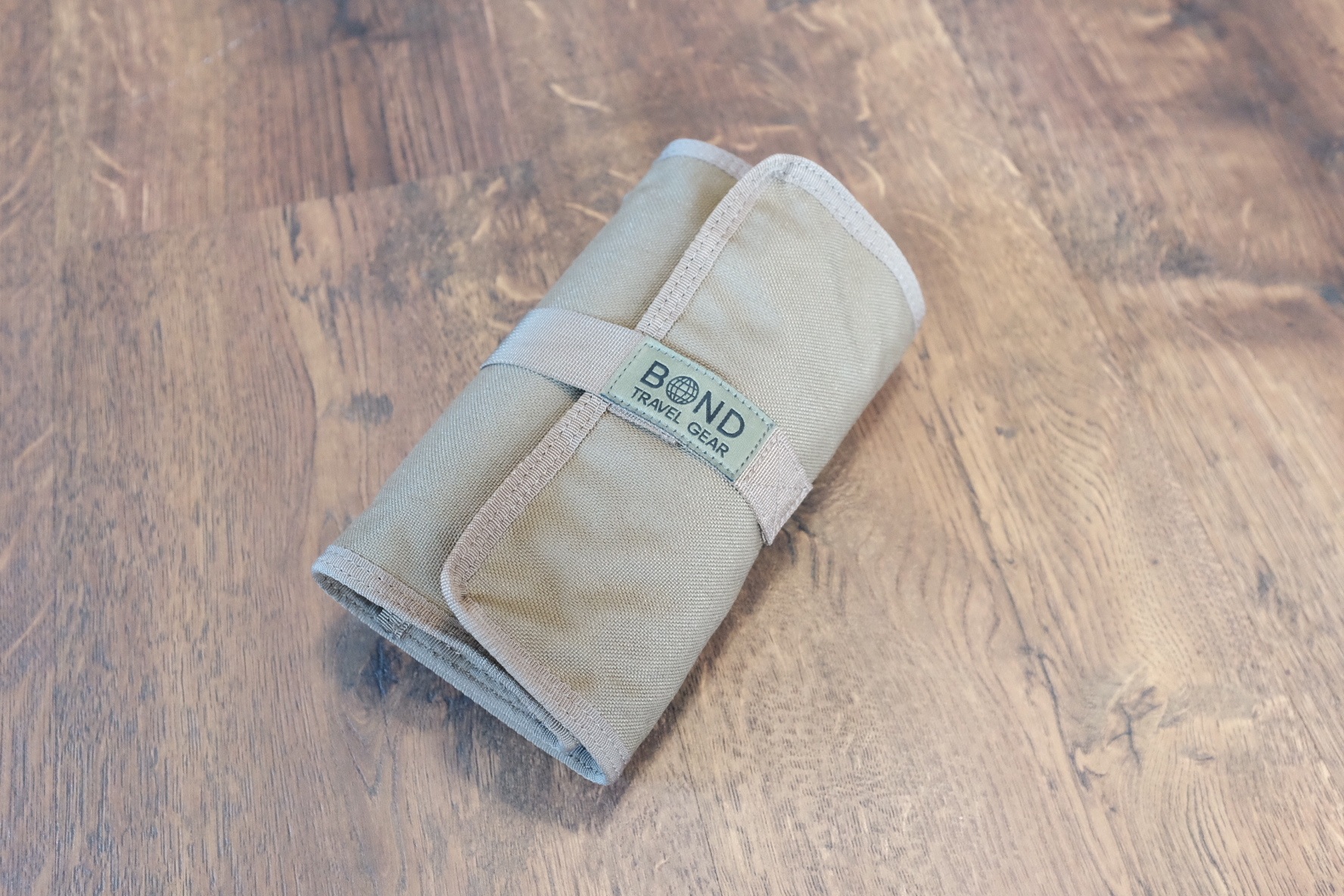 Organization
As with most tool rolls, the BOND variant doesn't handle overly bulky items well. So you need to keep in mind what you are packing and make sure your gear is more flat than anything else. And then, my pro-tip is to make sure to distribute gear in complimentary positions so that when you fold it you don't find yourself with two of the bulkiest items right on top of each other.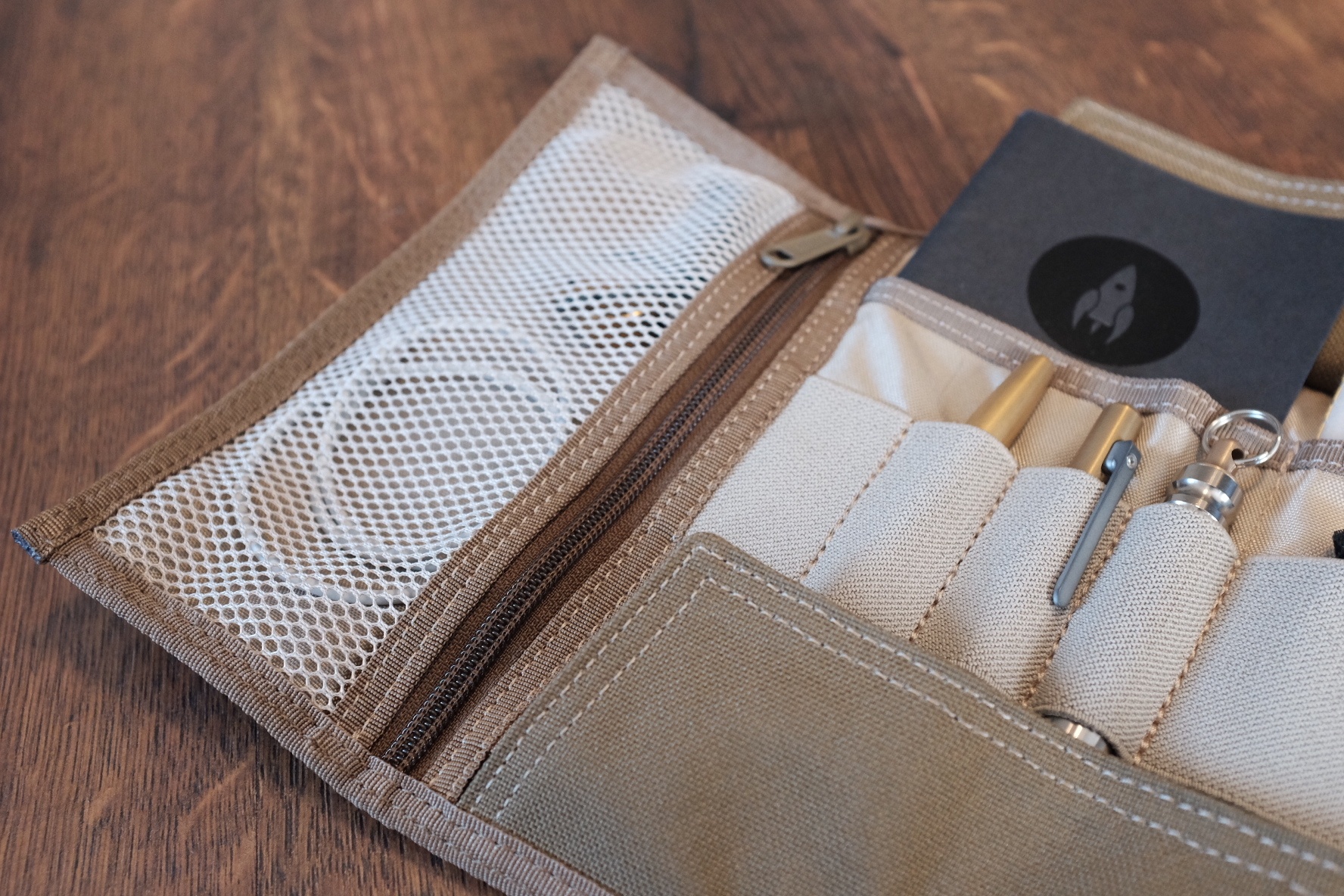 The tool roll itself is broken down into four flaps, with the inner most being a mesh zippered pocket for small items. Then you move to the second section with slots for four pens, then the third section has two slots for larger items. Lastly the last section has three slots for middle of the road sized items. Each of sections 2-4 have pockets behind them which are perfectly sized for Field Notes. At the top and bottom of the elastic area is a nylon flap to keep anything that wiggled out of place from falling out, even when opened.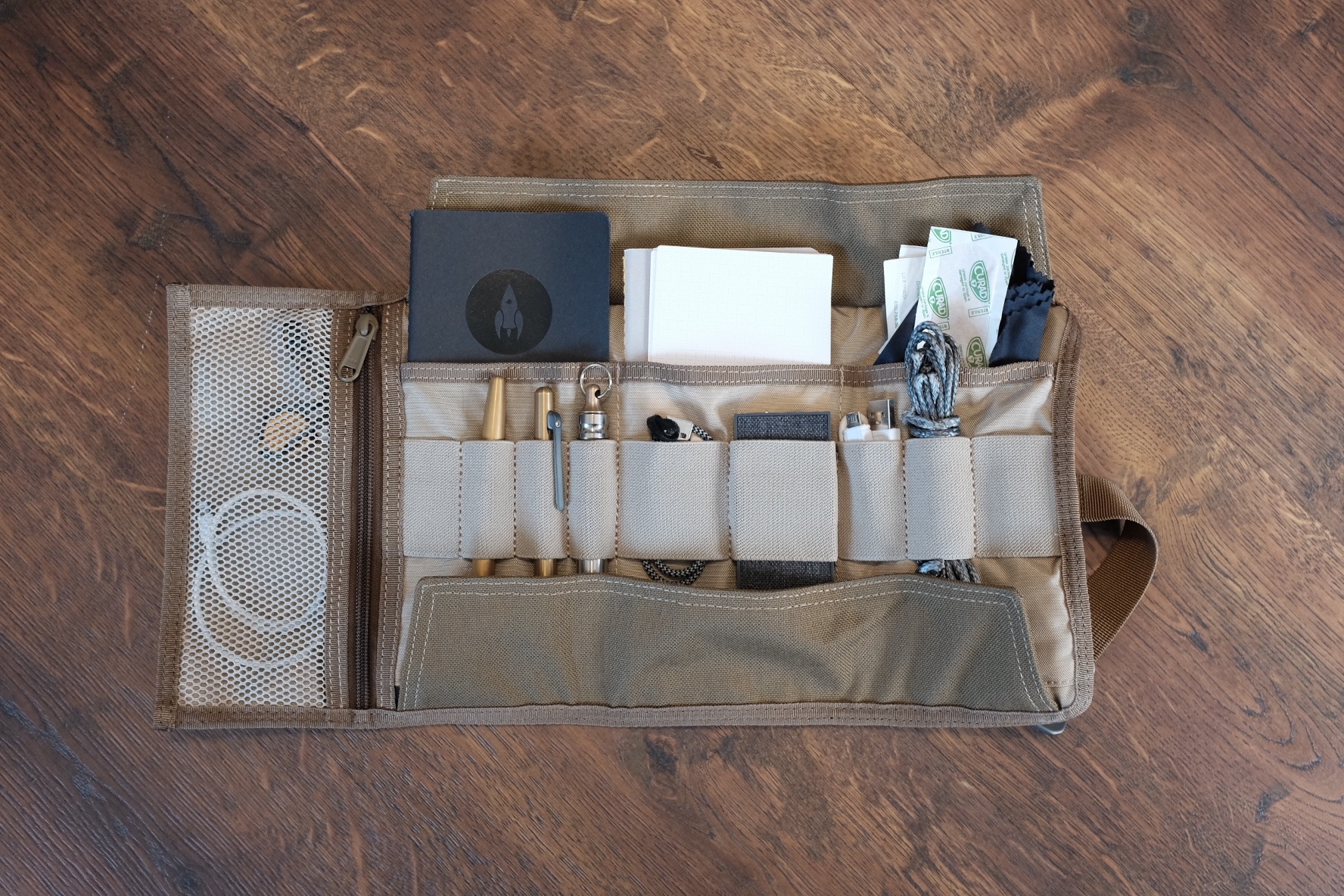 All in all, tons of space and variability to store whatever you need. What really sets this tool roll apart is in what it is designed to carry. Most things I look at feel very intentionally designed for spies of some sort, whereas this feels like it was designed for travelers.
Here's what I am keeping in mine:
1.5' Lightning Cable
Small compass
NiteIze Doohikey
Machine Era Brass Pen
Machine Era Field Pen in brass
Prometheus Lights Beta QR
6" Lightning Cable
Native Union 2 port USB Charger
6" micro USB cable
12' Dyneema Cord
2 Field Notes
Loose Nock Index Cards
Bandaids, alcohol wipes, triple antibiotic ointment
lens cleaning cloth
The above is what I would consider my standard travel kit, and this is the first item I've found to carry it nearly perfectly.
Suggestions
I have only one complaint: the closure is too finicky. To secure the tool roll closed you wrap a nylon webbing strap around it and use an adjustable hook to clasp it. The issue is that the part you hook into is so tight fitting that it's not quick to close. A couple millimeters larger of an opening and the closure would be much more ideal and still as secure.
Overall
This is by far one of the most useful things I have been packing on the past four trips I have taken it on, because it is simply handy. Not because I finally found something which holds all my stuff neatly, but rather because it's incredibly usable no matter where I am.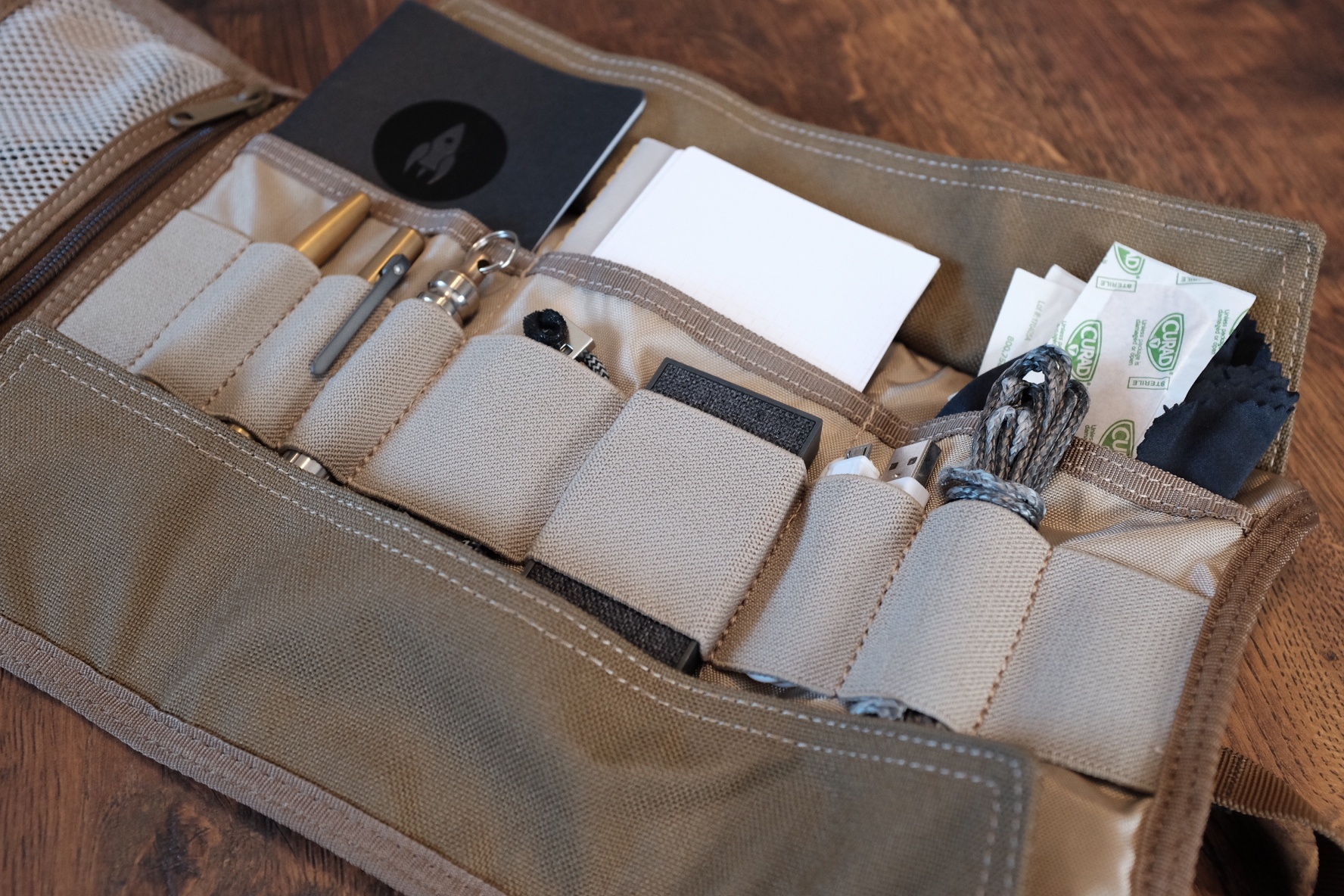 At a coffee shop and a hotel desk, I can open it up and lay it out and get exactly what I need without moving other items out of the way. When I go to pack up, I can quickly see what is missing, which might have otherwise been left behind. When on a plane I can open it all the way and know that nothing is going to drop to the floor and slowly meander to the back of the plane.
It's big, but if you can manage the size the benefits far outweigh any concerns I have about the sizing of it. I really like this tool roll.