For years now, I've been kicking myself for not buying the original 15L Bullet Ruck when it came out — and watched as GORUCK discontinued the item, and used prices skyrocketed north of $250 for the bag. It was of course the original design with the GR1 strap style, the two compartments and much more. I have friends who have them, and who talk about them being an ideally sized bag.
So when GORUCK reintroduced their 15L Bullet Ruck, using the current designs of the 10L (one compartment, with Rucker style details on the straps) I immediately bought one. I've been using the bag now for some time, and it's time to talk about how perfect this bag is.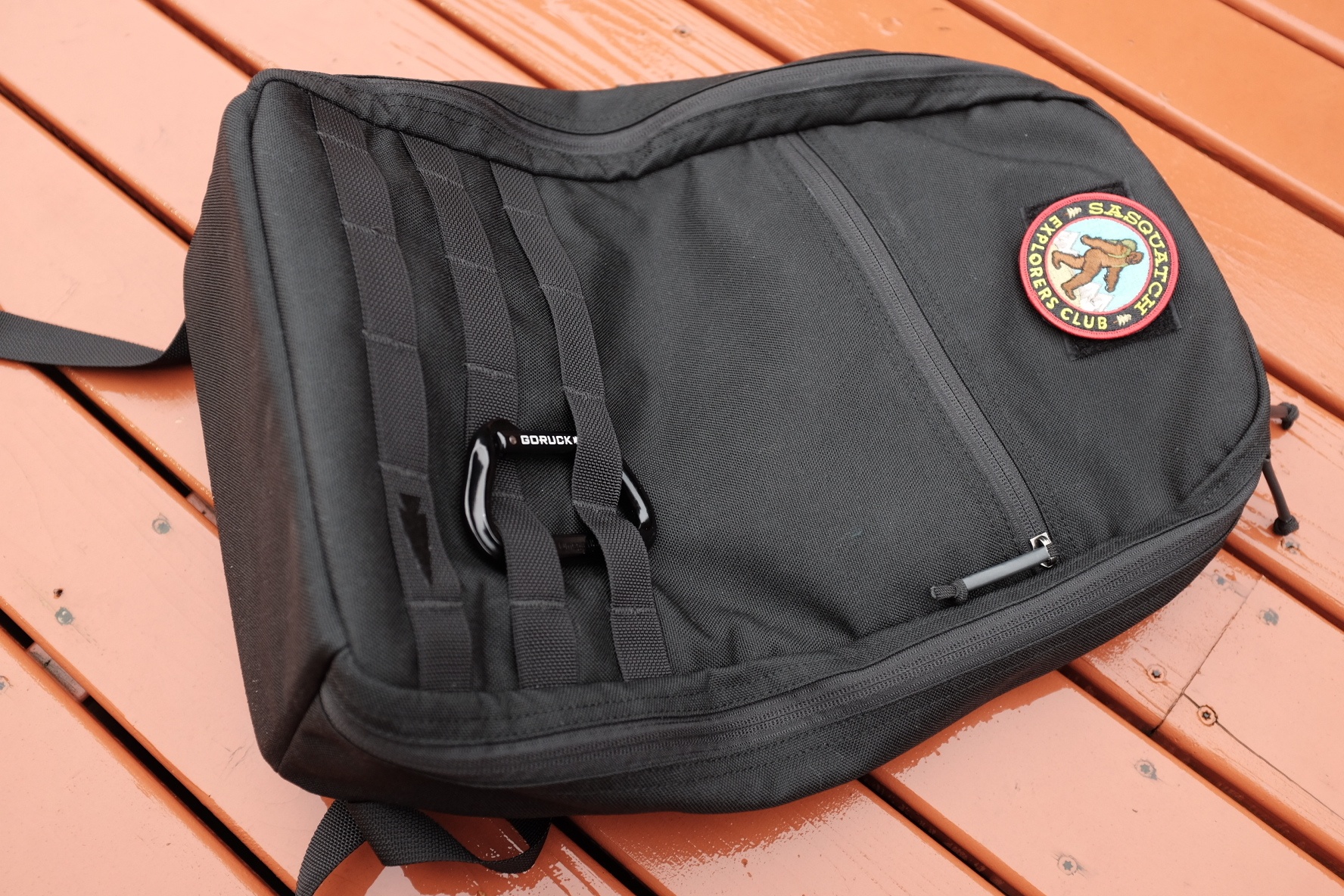 Quick Walk-Through of the Bag
Like the 10L Bullet, this too is overly simple. It is tall and narrow, with the perfect depth to the bag. It has no laptop compartment, nor a frame sheet. Instead a padded back, heavy GORUCK style straps (though not has heavy as the GR series straps), one internal pouch, a d-ring to clip a water bladder to, two internal pockets, and one external front pocket. A hefty GORUCK style handle at the top, and some rows of MOLLE on the exterior.
All in all, it's a GR1 taken back to its most basic form.
Uses
The biggest question about this bag is what you use it for. The answer is pretty simple in my book: it's a great daypack, a great travel 'personal' item, and a near perfect EDC bag for a whole lot of people. I often get people saying: I'd love the GORUCK GR1, but for the price (which is now $395) I cannot afford it, is there any other options which are cheaper? Yeah, it's the 15L Bullet Ruck. Same quality, lower price. At $195 it's not cheap, but I suspect it is all the backpack I need for 90% of my backpack needs.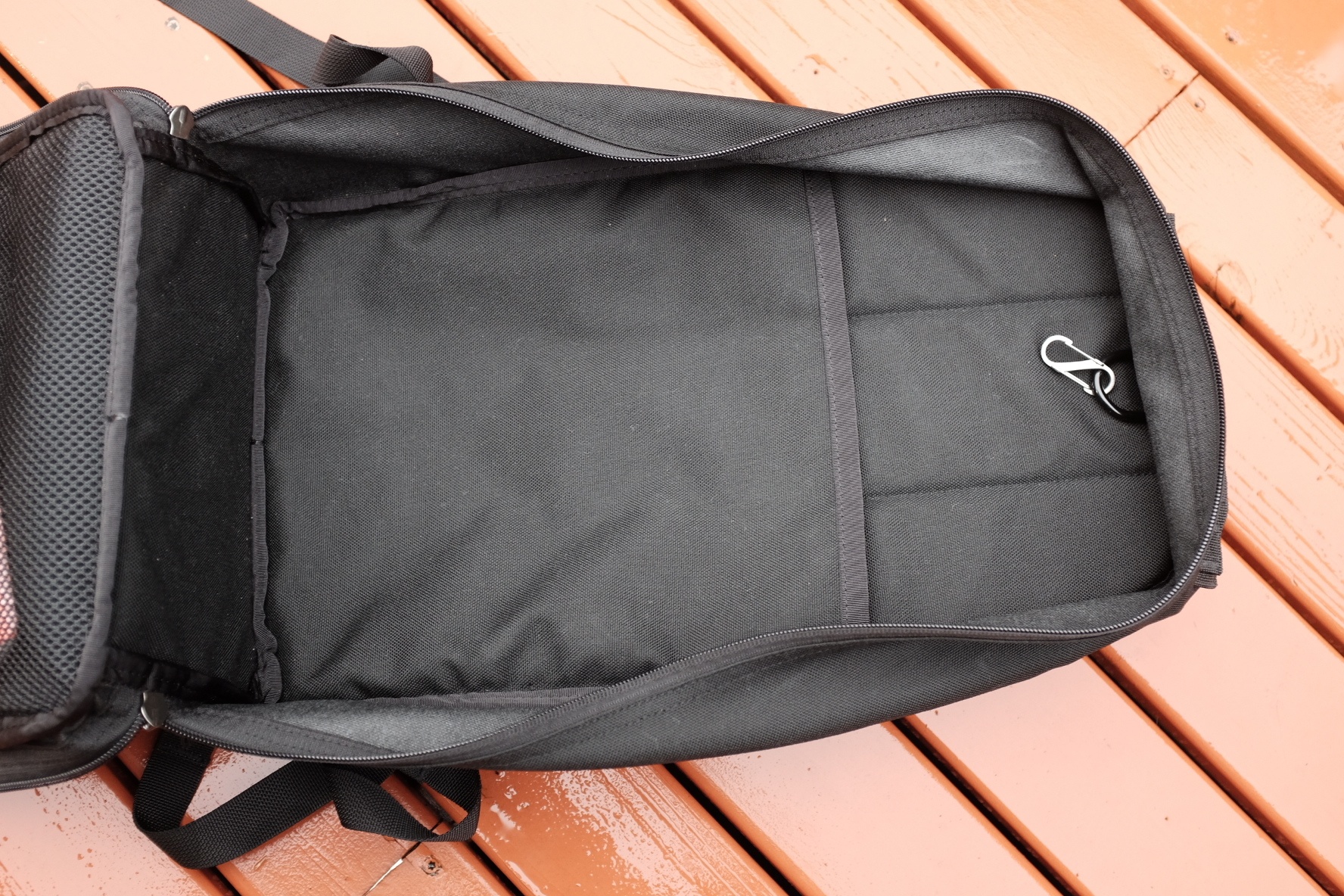 Since getting this bag I have used it for: rucking, travel (one bag style), travel (two bag style), daypacks, hiking, and everyday tasks. In each task, except the one bag style travel, it was flawless. However, I don't carry a laptop, and that's going to be the main drawback, more on that later.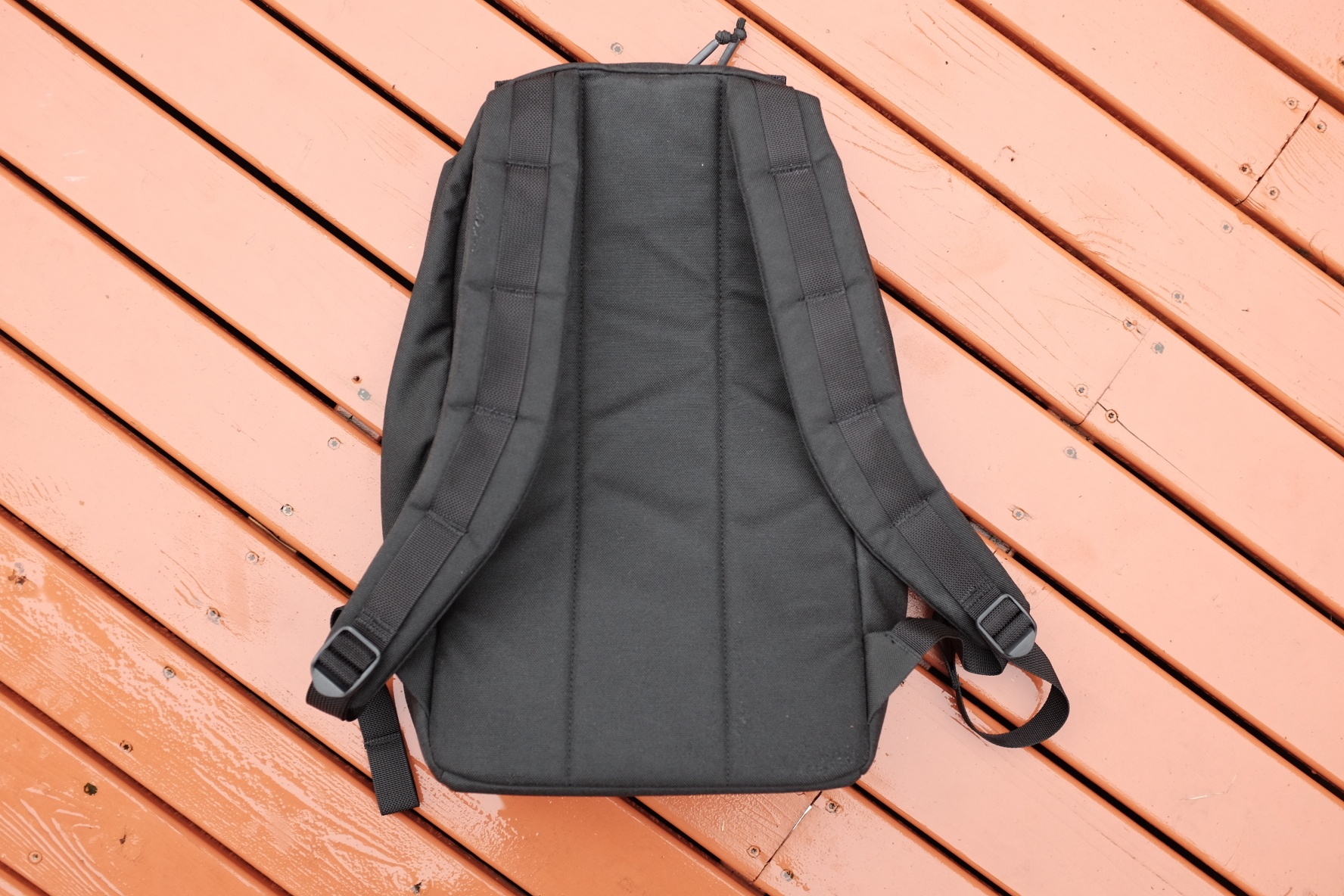 For anyone else who often needs a versatile, and comfortable backpack, I think this is the best you can get. Even at 15L, this bag feels much larger than other bags of the 18L variety. It's proportioned very well, so much so that it's quite easy to make use of all the space in the bag.
Compared to 10L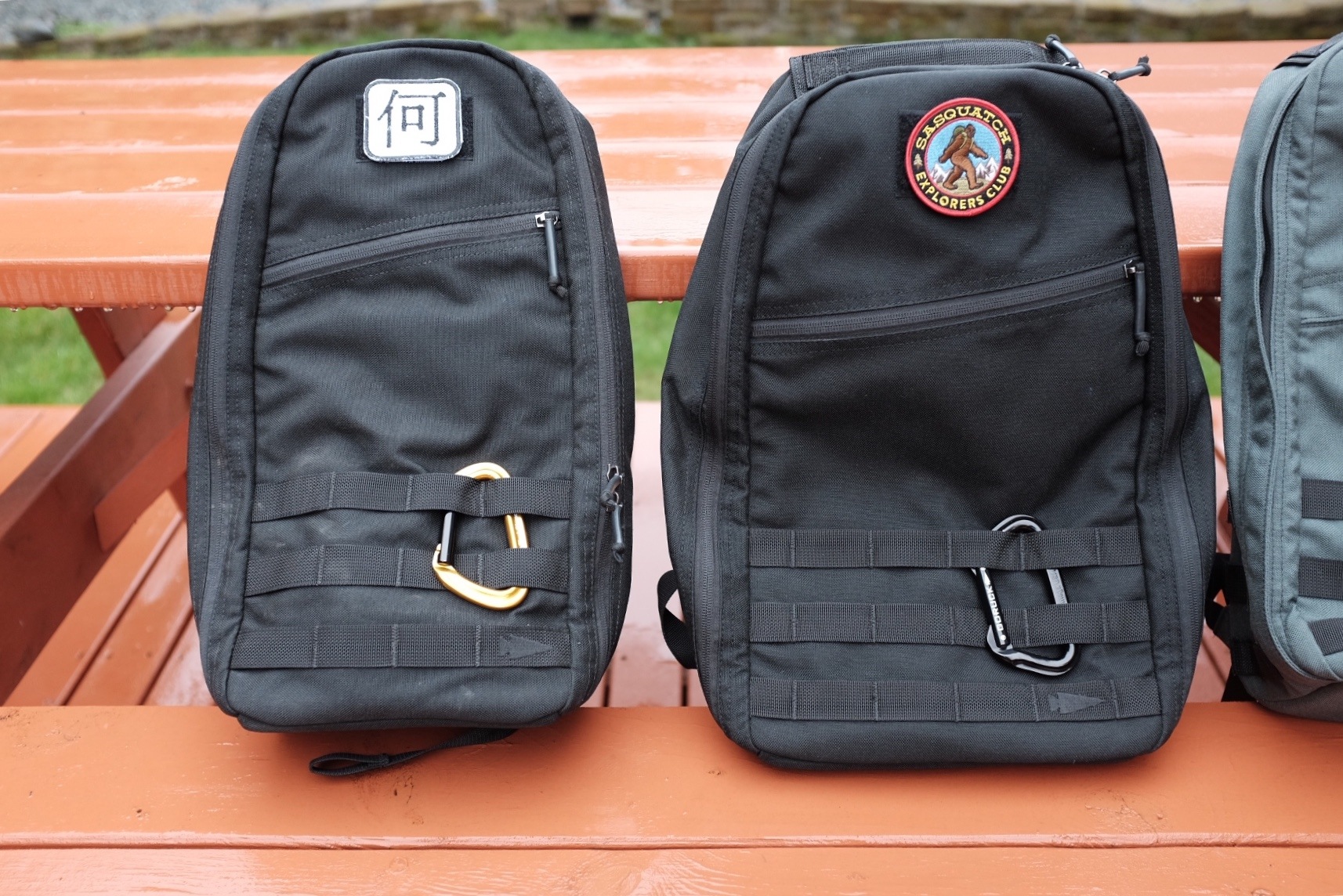 The most obvious question for me was how this compares to the 10L — the question that has been nagging me for years now. In short: it's better in every way. However, I'll caveat that with: because I am physically bigger. If you have a smaller frame, the 10L is going to be better. The 15L gets all the size adding width to the bag (and a half inch to the depth) and that's key. Because I have a large frame, the 15L actually feels better on my back. For a smaller frame, the 10L will feel better — but both will be wearable by people of almost any size or shape.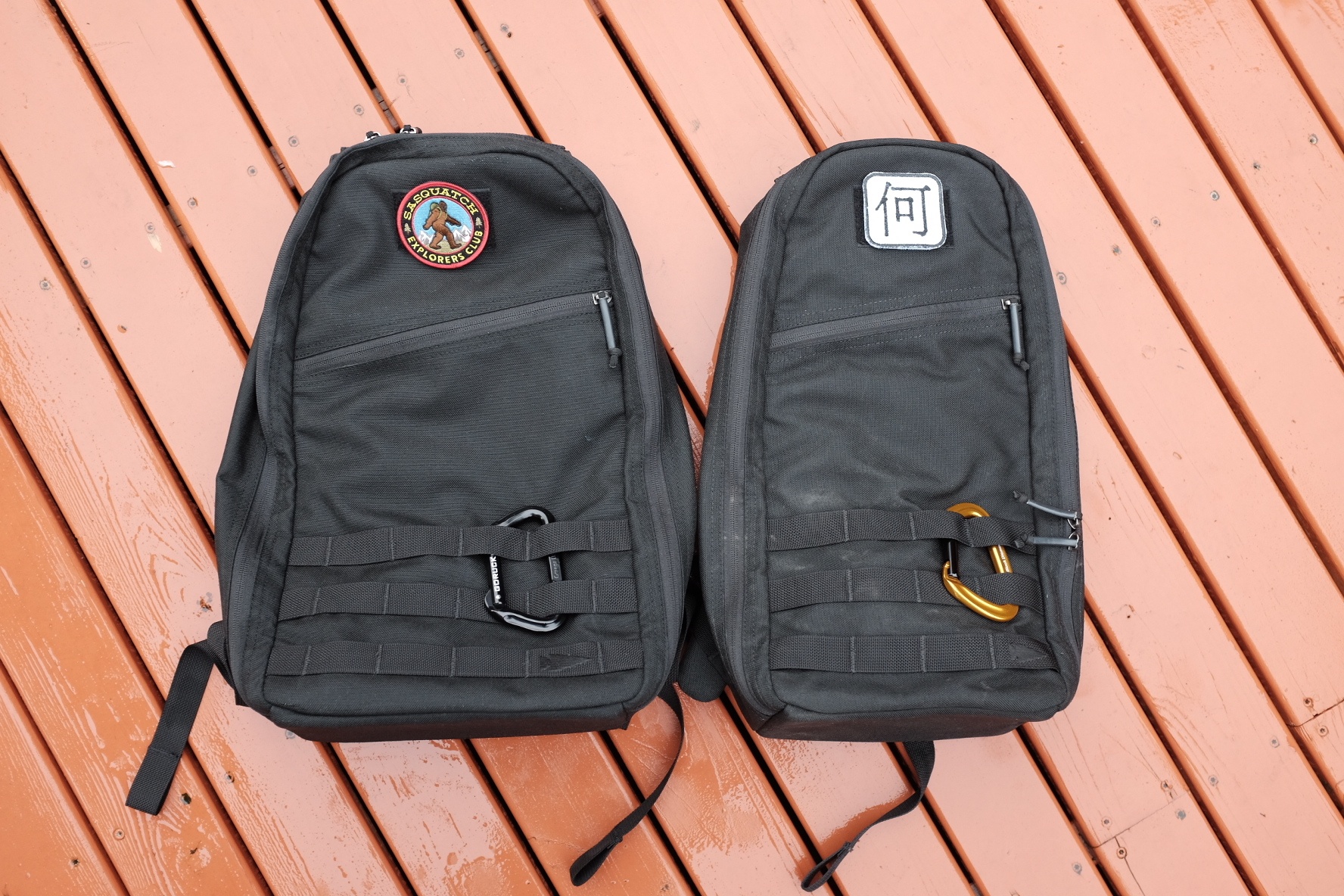 For me, both the 15L and the 10L disappear on my back, and don't feel like any issue to carry all day. For smaller frames, this might only be true for the 10L, but both will fit.
As far as capacity, it's deceivingly more room than the 10L. I've often filled the 10L to the brim and compressed things to get them to fit. Mostly, this is fine, but it's what has always left me wondering about the 15L. Now, I can say the 15L is almost ideally sized, and holds significantly more stuff than the 10L, while not feeling large like the 21L or 26L GR1s.
Problems
There are five problems with this bag, two which I find minor annoyances, two highly specific to me, and one applicable to everyone.
The first issue is that rucking with this bag with a weight over 20lbs is not good. I did two rucks with my 30lb weight in the bag, and found the straps to be uncomfortable. Perhaps this is my body dimensions, but that's my normal rucking weight in a GR1, and I never have issues there. The bag is fine at 20lbs, so it seems it doesn't handle the heavier weight as well. I suspect this is both a shoulder strap issue, as well as a lack of a frame sheet. But if you are getting it to ruck with, take note, I would get a Rucker instead.
Unlike the GR1s, the Bullet Rucks don't have any internal MOLLE against the back panel above the pocket. On the 10L this is fine, because the bag is so small there's not much you would put on that. But on the 15L there's enough space that this omission was a little annoying to me, I would love for this to be a hook side Velcro section, like on the KR1 — either way the bag could use something right there.
The original Bullet Rucks (with two compartments) flattened down quite nicely, the new ones don't. For the 10L this is mitigated by the size, but for the 15L it's not a packable bag inside other smaller backpacks. So unless you are packing a 40L GR2, or a GR3 — you are going to have a hell of a time packing this inside another bag. This is mostly a non-issue for people, but it is a consideration for me.
This Bullet Ruck is too small to single bag when traveling, even just for an overnight. I thought I could make it work, but once you add in toiletries and such, it's just too small — the 21L GR1 really seems like the smallest I can go.
Here's the last issue, which is likely to be the biggest issue for the most people: there's no laptop compartment. And the internal pocket is fixed in size, which limits what laptops will fit in it. If you already carry your laptop in a sleeve, then you'll be fine, but if you don't you would have to get one for it. Otherwise, I wouldn't try and carry a laptop in this bag, as the risk of damage would be too high.
Versus GR1 or Rucker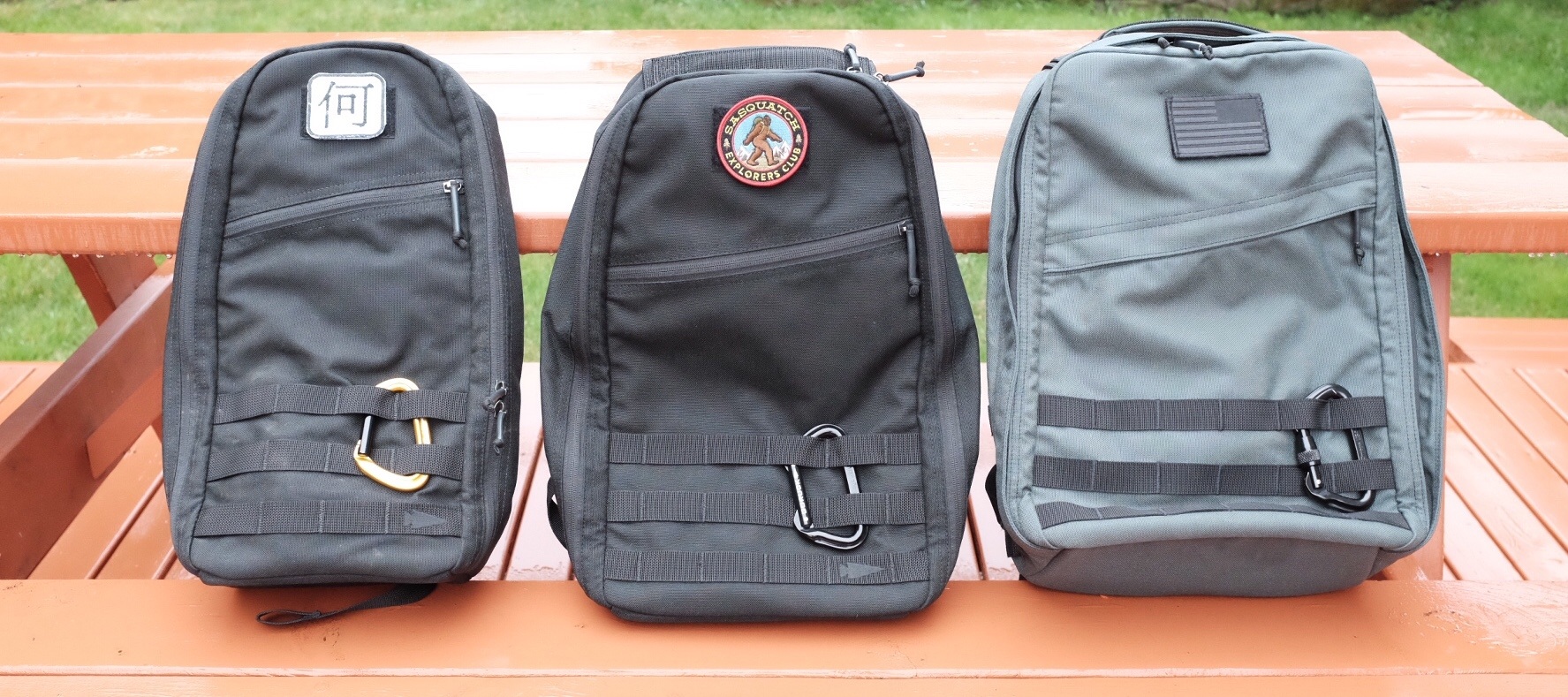 Left to right: 10L Bullet, 15L Bullet, 21L GR1.
A big question, especially with the GORUCK price increases is how this bag, or Bullet Rucks in general, compare to the others. I'll talk about the GR1 here, as the Rucker has become a highly specialized bag and likely not a good buy anymore for people who are not heavily into rucking. (It has handles all over, a pocket just for ruck plates, and much more.)
Compared to the GR1 there's two major flaws with the Bullet Rucks:
The lack of a frame sheet and smaller straps means that the bag will not hide the weight as well over long periods of time. I'd say 20lbs in a Bullet Ruck feels like 10lbs in a GR1.
There are no weather flaps over the zippers on the Bullet. This makes getting at the zippers much easier, but it will create a weak spot in rain for the bag. Though no GORUCK bags are waterproof they are more or less rain proof. And that's coming from someone who lives in the greater Seattle area. I do worry that the rain proof aspect is affected by this change, but more testing will be needed.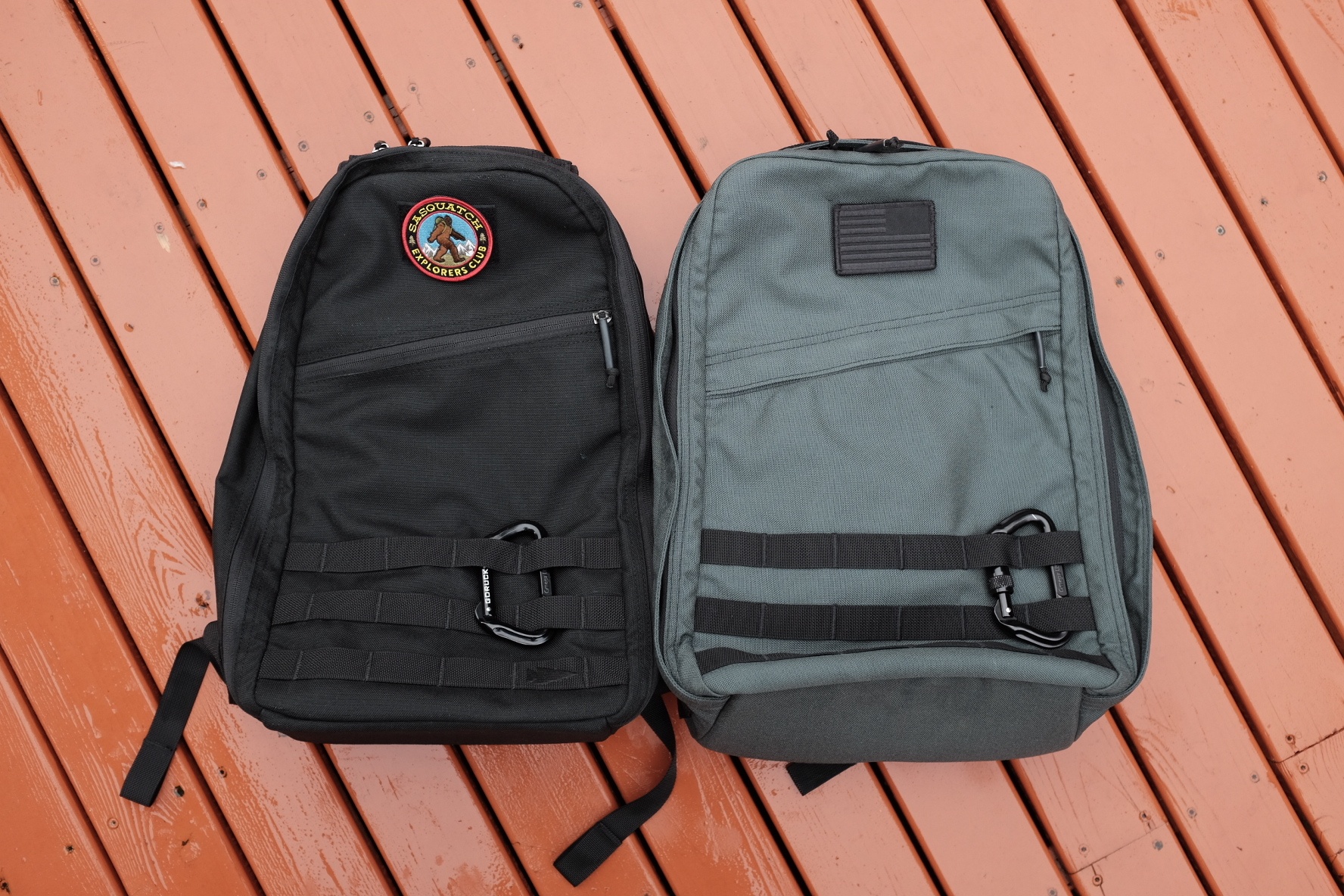 Unless you are rucking I don't see the first point being an issue. The second could be an issue, but I have to think more for hiking and such, not so much for EDC. So really, the big question is whether or not you need to laptop compartment which makes or breaks the decision for you.
Overall
Despite my above qualms, I bet I use this bag more than any other this next year, to the point where I've even considered getting rid of the 21L GR1s I have (though that's highly unlikely). For both the price, and the functionality, this is one of the best bags GORUCK makes. The GR1 is still the most versatile, but if you've been yearning for something slightly smaller, built well, but not as heavy — this is the bag for you.
I love it. You should get one.