Casio is well known for their watches, but most will think of their digital watches first. They do have this model though, the 'MDV106', which sells for $41 on Amazon with free Prime shipping. But here's the thing, it has 2,258 reviews which average at 4.6 stars out of 5. In other words, it's a good product. So I bought one to see just how it compares to many of my more expensive watches.
Bottom line: it's a hell of a good value. And a good watch too.
Why
I bought this to test out a theory: there's simply no reason you need to spend a lot of money to get a really solid watch. This is part one of three, where I'll be looking at a watch you can buy on Amazon for around $40 shipped to your door.
Fit and Finish
This watch is $40, so my biggest concern was that it would look, or feel, like crap. That's simply not the case. It's a clean watch and well made. Yet at the same time there's nothing to write home about.
It has surprising aspects, like 200m of water resistance, which is amazing given the price. But at the same time it also lacks dimension in the dial. The bezel seems very blah, and the watch just has something missing which I cannot put my finger on.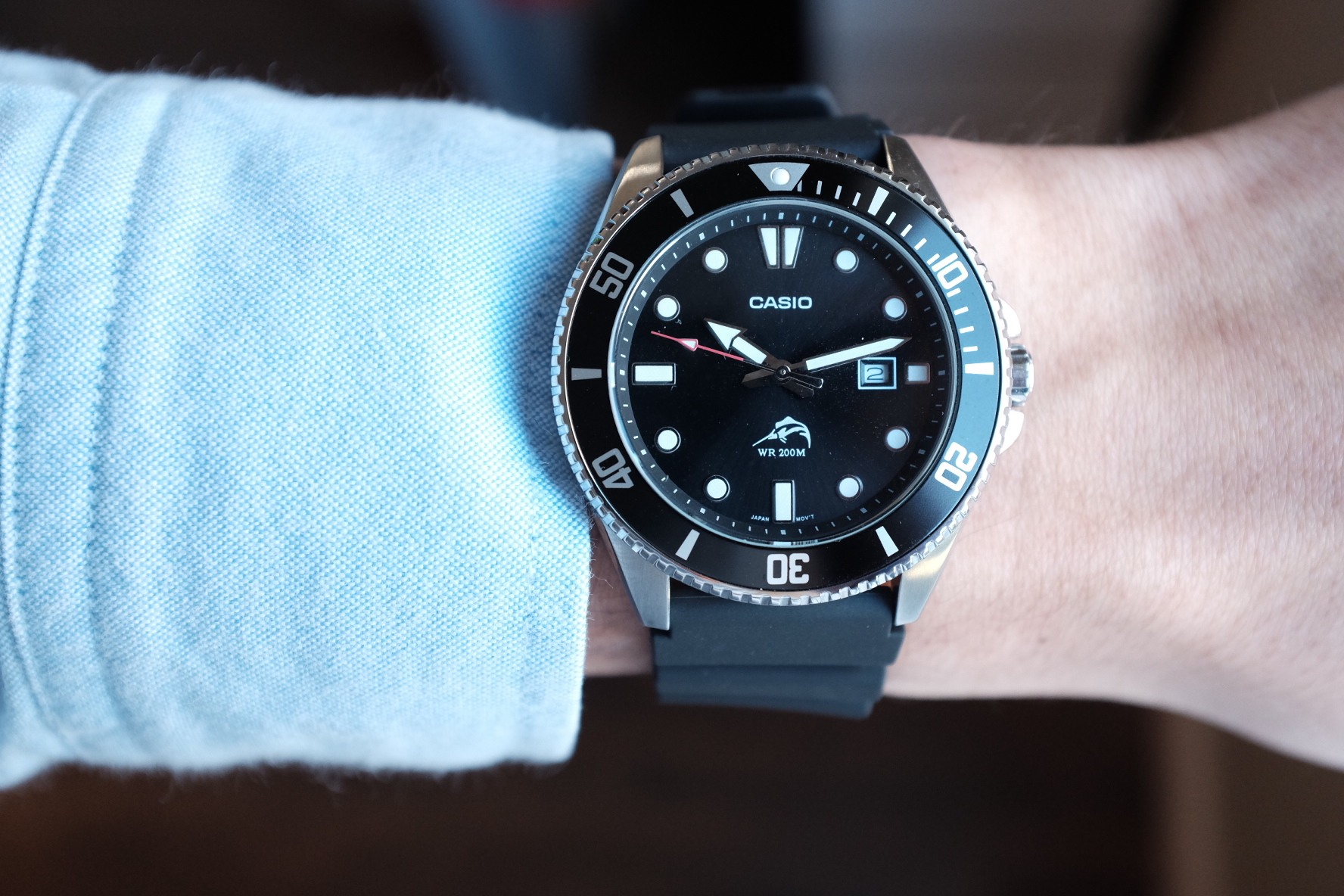 Comparing to another inexpensive diver like the Steinhart's the build feels on par, but the intangibles are not there on this Casio. Again, we are talking about a $40 watch.
Comfort
What's really interesting about this watch is how comfortable it is to wear. The strap is no thrills but, better than most silicone straps I have worn on other divers. Casio's resin straps look like silicone but perform better from a comfort aspect. I don't know why this is, but I love this strap on the watch.
Similarly the watch is big, but not overly so in any one area. It sits nice on the wrist and you can wear it non-stop even through a shower or two, and not worry about a thing, nor be uncomfortable. I don't know how much more you could ask for from a watch, at any price point.
Versatility
One of the best parts about diver watches is how versatile they are, by just swapping out a band. For $11 you can get a bracelet for this, no idea if it is good or not, but you can get one. Or you can add a NATO band of any color, grab a leather strap, or just about any other band you want.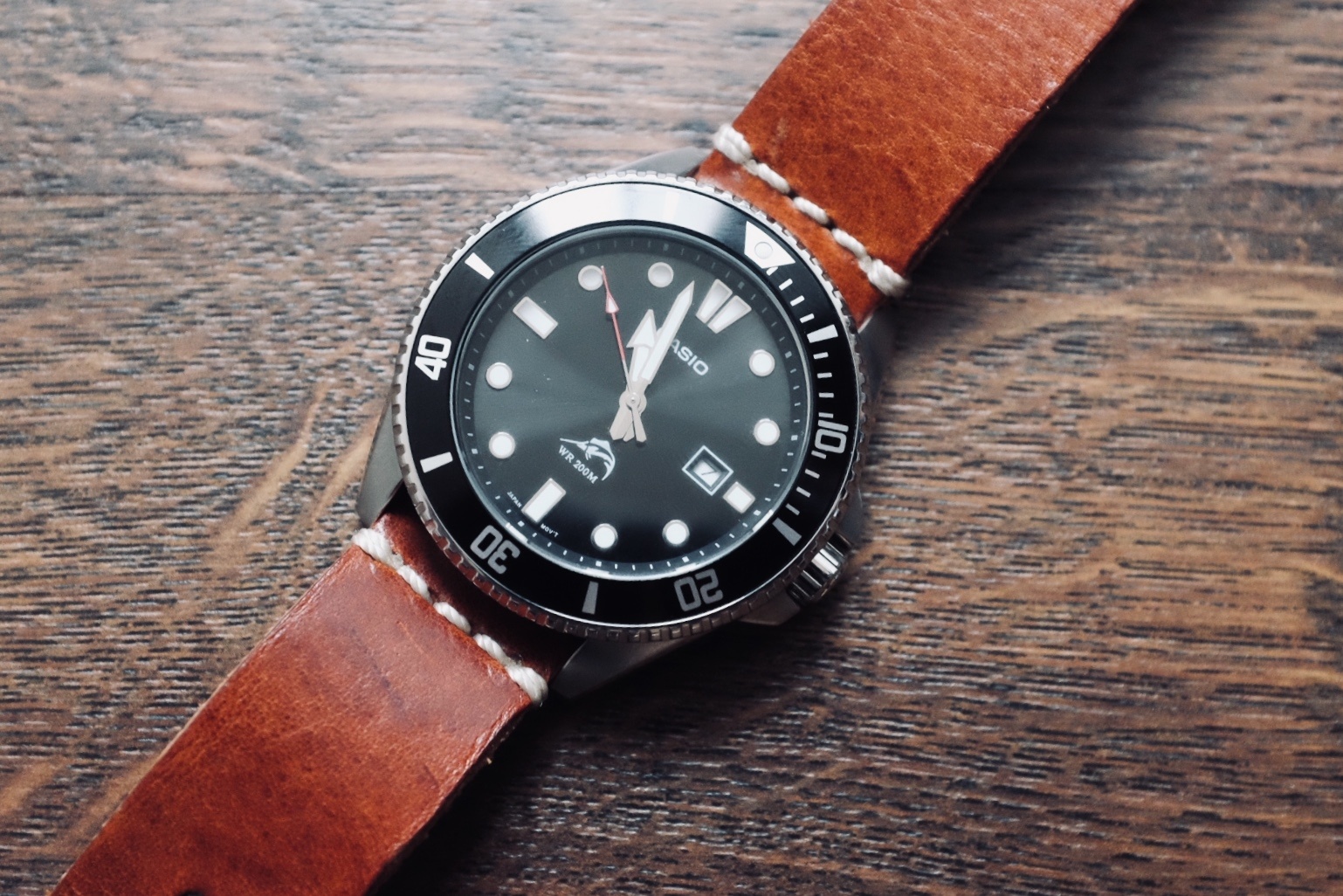 The face of this watch is simple and plain enough that it becomes a bit of a chameleon, embracing whatever strap you put on it.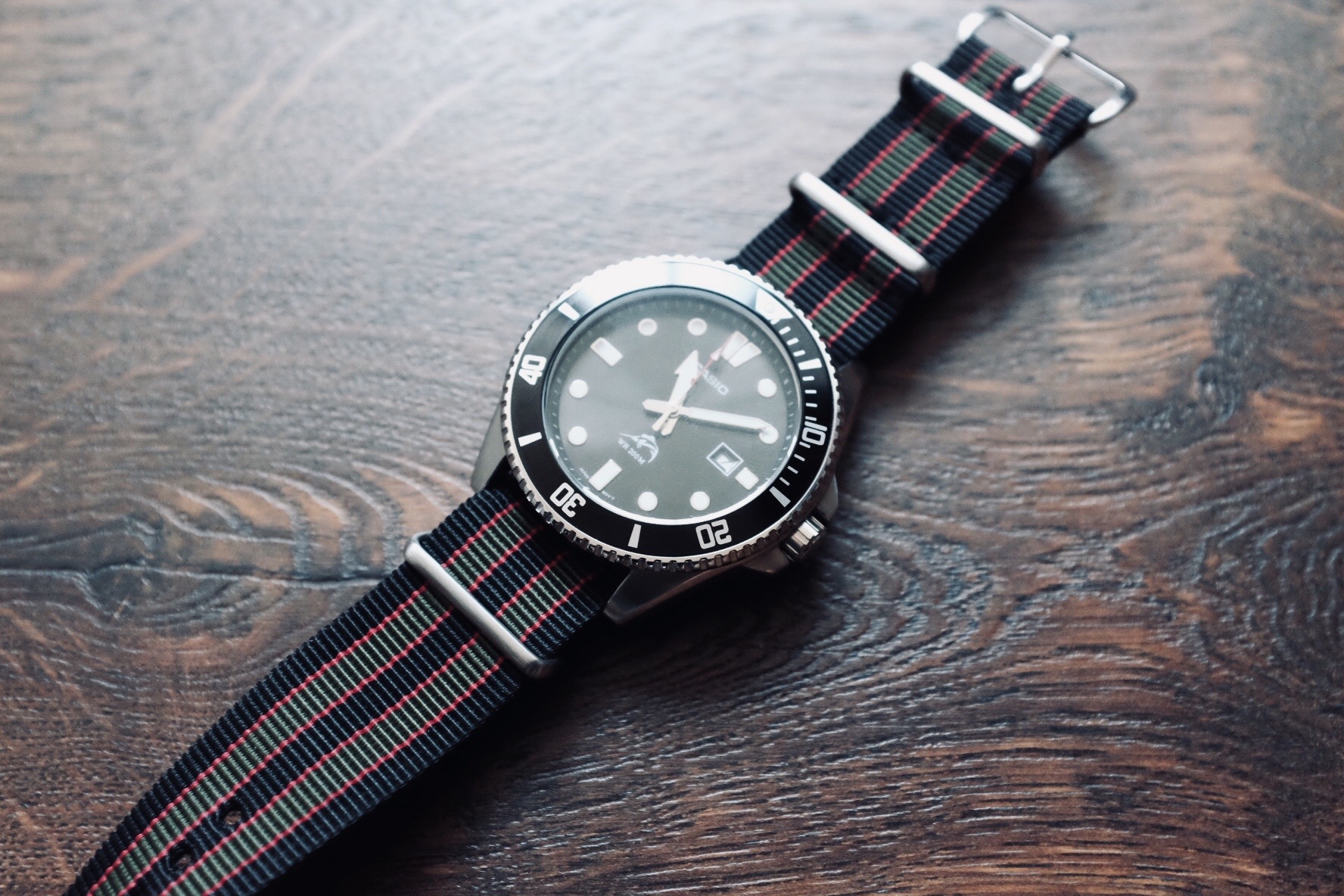 More than that, the watch won't look out of place in a pool, in the woods, or in the office. You might find it touch harder to wear with more formal clothing, but I've seen plenty of people wear more casual watches than this with a suit.
Lume
The biggest miss on this watch is the shitty lume. Most modifications done to this watch are people applying new/better lume to the watch. In my use I've found that you can barely make out the time in the wee hours of the morning. And the lume overall is never very bright.
It sucks, it could be better, but also you paid basically nothing for the watch.
Overall
The time keeping is average, nothing to write home about and nothing to complain about. And the general looks are solid. The lume does suck, but I'm convinced most people care very little about this aspect. (And those who do, won't be considering his watch.)
Overall, I'm impressed. I'm keeping it too. I really don't understand why more people aren't wearing these, it's perfect in its simplicity and value. To me this watch proves you really don't need to spend more than $40 to get a really great watch.