I've covered a diver, and a digital, which brings us to the last inexpensive watch, and the best looking: a field watch. Specifically the classic Timex Expedition Scout, which can actually be had for under $40 at a mind blowing $37. I know, the excitement is real. The catch: unlike the others with near perfect Amazon ratings, this is an average 3.8 stars with over 2,900 reviews. That's not great, but I think it's a bit unfair.
Bottom line: it looks better than the others, but it ticks quite loudly. Like, actually loud.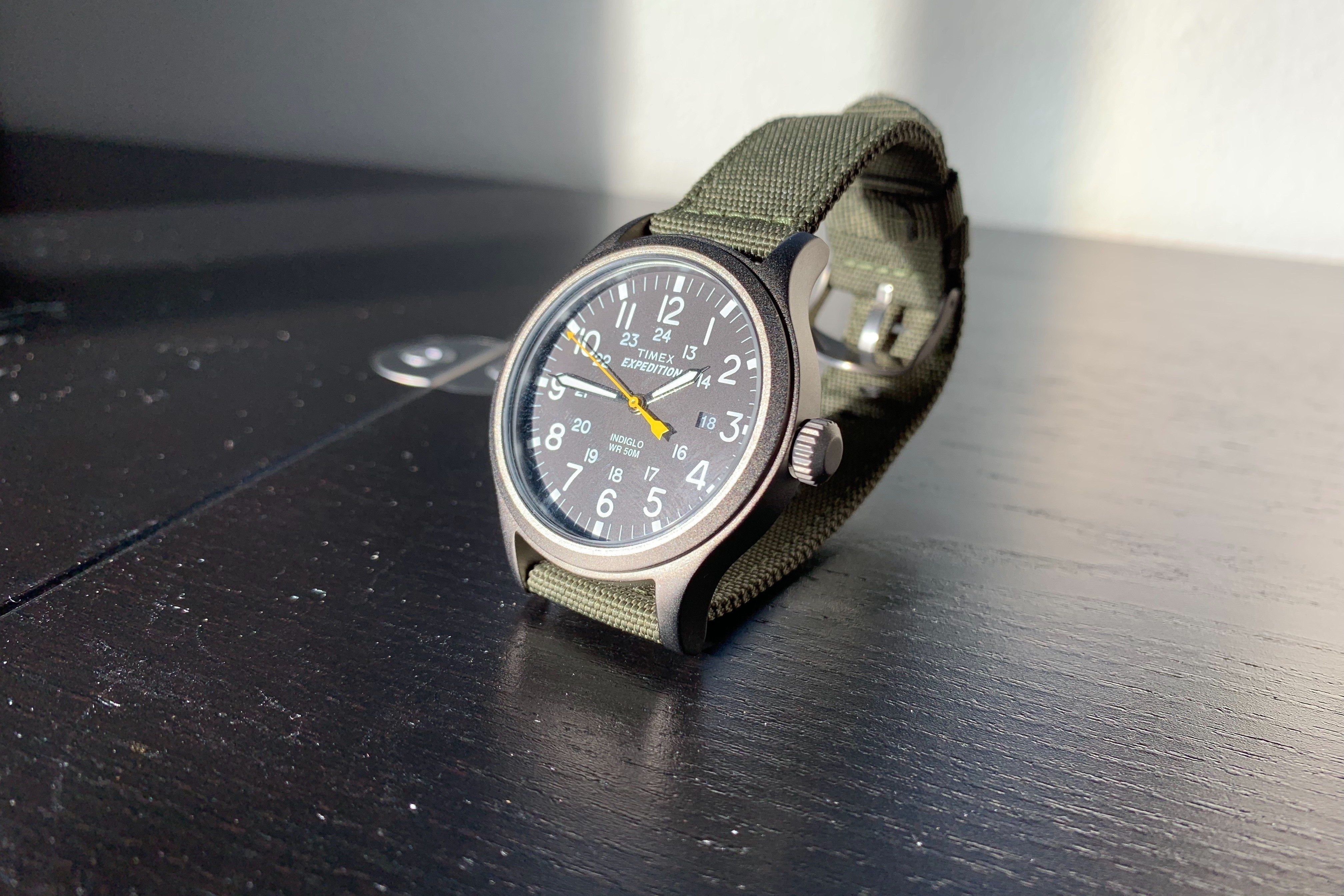 Why
I bought this to test out a theory: there's simply no reason you need to spend a lot of money to get a really solid watch. This is part three of three, where I'll be looking at a watch you can buy on Amazon for around $40 shipped to your door.
Read part one here.
Read part two here.
Fit and Finish
First let me note that there are a ton of color and strap variants. I think the grey colored case is the best, and I liked the touch of yellow. Pick the one you like best, the more silver the watch case, the more versatile it will be. The funny thing about this watch is, since I've been rewatching the original MacGyver series, I was trying to find the watch he wears most of the show. It's a Timex, but not one made anymore, and the consensus seems to be this is the modern version of that watch. So it's got some heritage to it, I guess.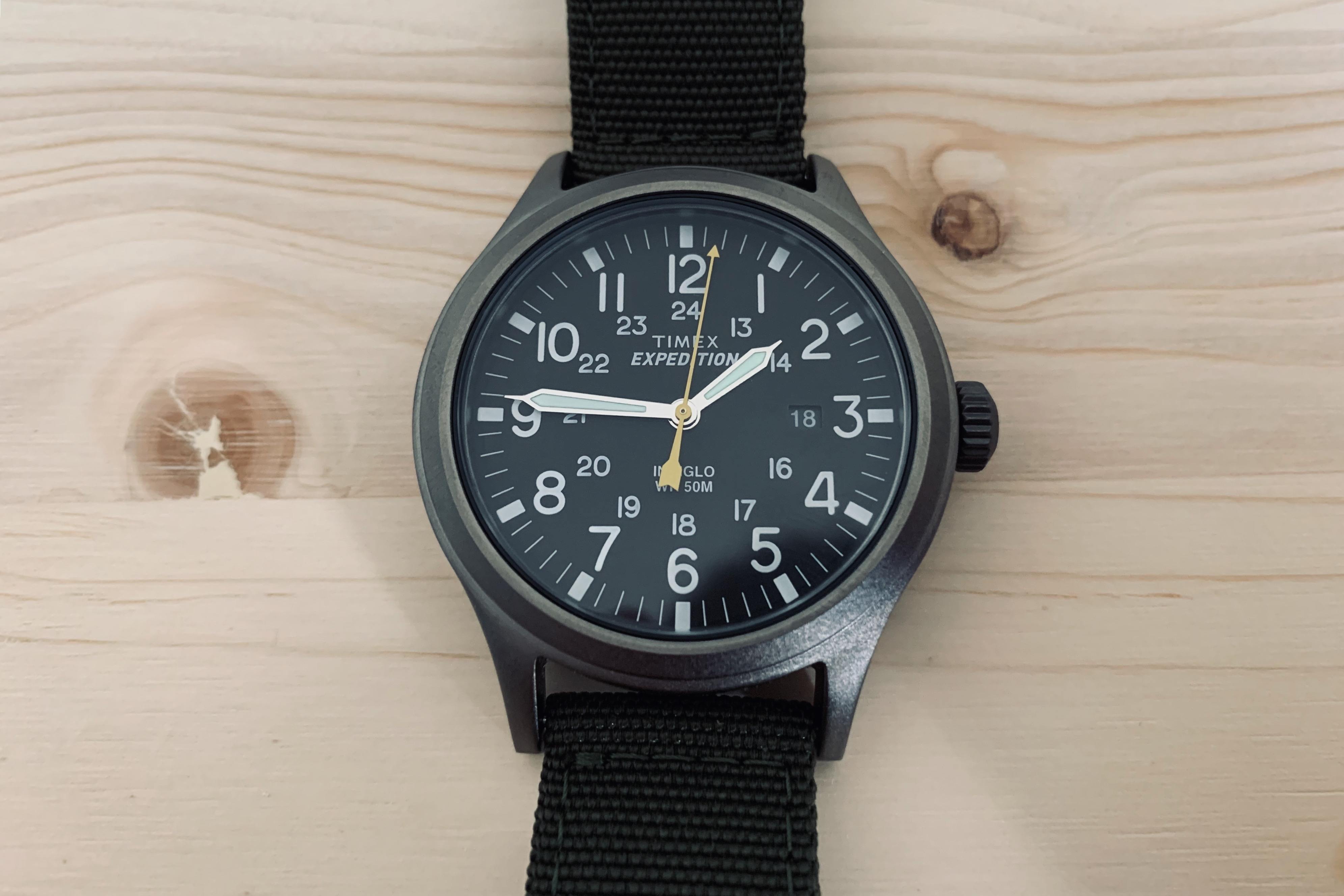 Ok, the actual construction is ok-ish. I'll dive into this more, but you can audibly hear the watch tick, and your surroundings don't have to be that quiet to hear it. I've had this same issue with Timex Weekender models too. This watch also is only water resistant to 50m, which is basically fine if you don't plan on submerging it in water ever, or standing in a rain storm while holding out your wrist. Look, I don't know what you like to do, it's your life.
The rest of the watch is actually really nicely made. It features the Indiglo backlight which I remember being so fond of as a kid, and really nice feeling construction. The canvas strap on my model is also quite nice, and the whole package looks very classic.
Comfort and Versatility
This watch has a decent weight, but is still light, thin, and small enough that it's very comfortable to wear in any situation. The canvas strap on this model is rougher than other canvas straps I have, but is perfectly comfortable. Where this watch really shines, as do most field watch designs, is in the versatility of the watch itself.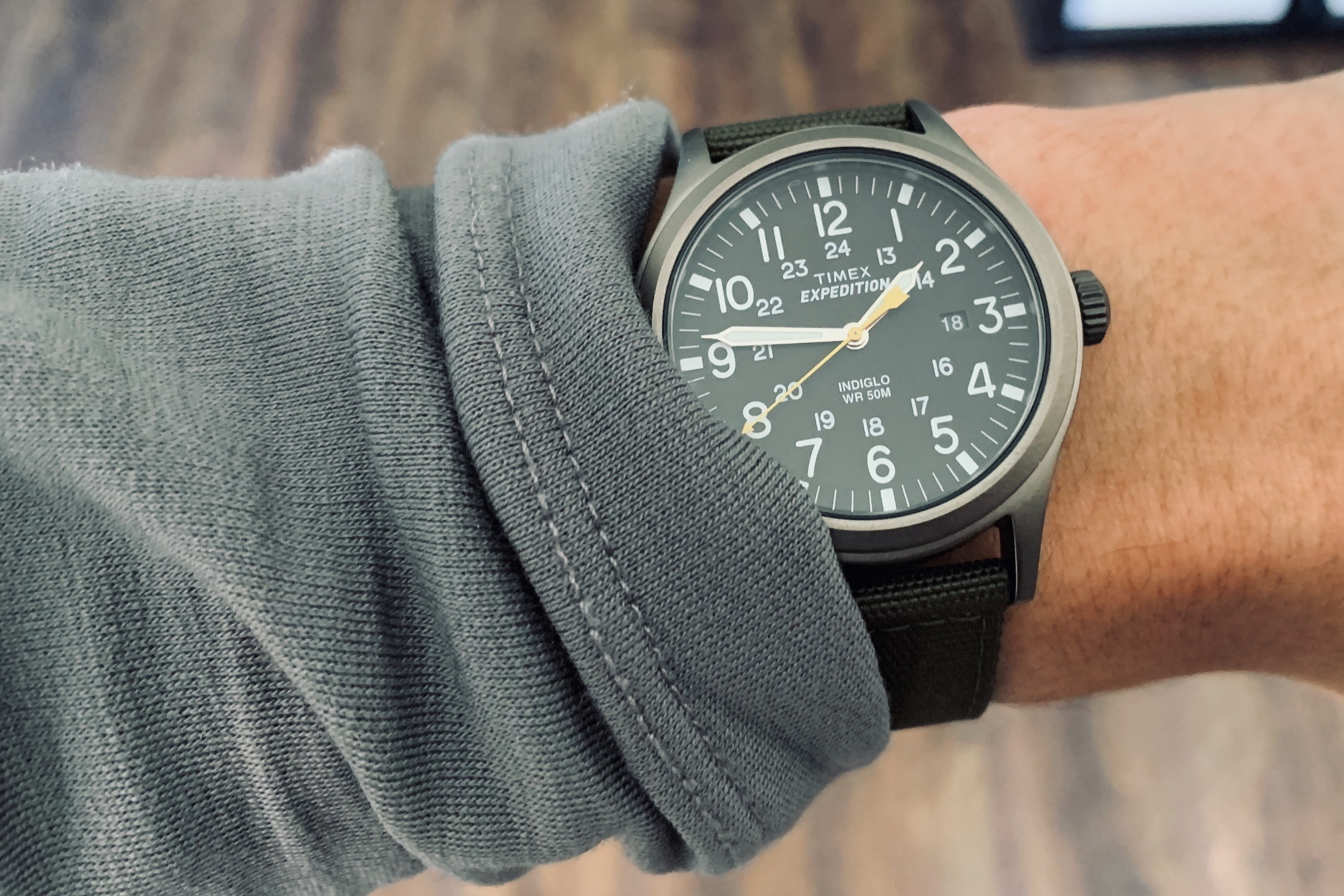 Even with the darker gray finish, and not the silver, the watch is very versatile and works with a wide range of straps. With the dark grey case, I think this particular variant isn't ideal for someone who wears a lot of suits, but can handle one in a pinch if needed. It's easily the most versatile of any of the inexpensive watches I have been looking at.
Wear
Everything about this watch is perfectly adequate for regular wear. Whether doing yard work, or typing at my iPad, the watch works well. There are two items of note though.
Indiglo is really cheesy looking, but incredibly useful. If you're not familiar, the face lights up with a green glow. It lights up by simply pressing in the crown, which is easy to find and sleep deprivation proof. This is the best illumination system on any watch, even if it does make you feel like your back in the 1990s again.
The audible tick on this watch is really tough to deal with. None of my other watches are this loud — not even close to it. And it slowly drives me mad. I can't wear it unless I'm outside where the noise of my surroundings will drown out the watch. And it's a non-starter to keep in my bedroom.
That's really all there is to this watch, it's the most simple of all three.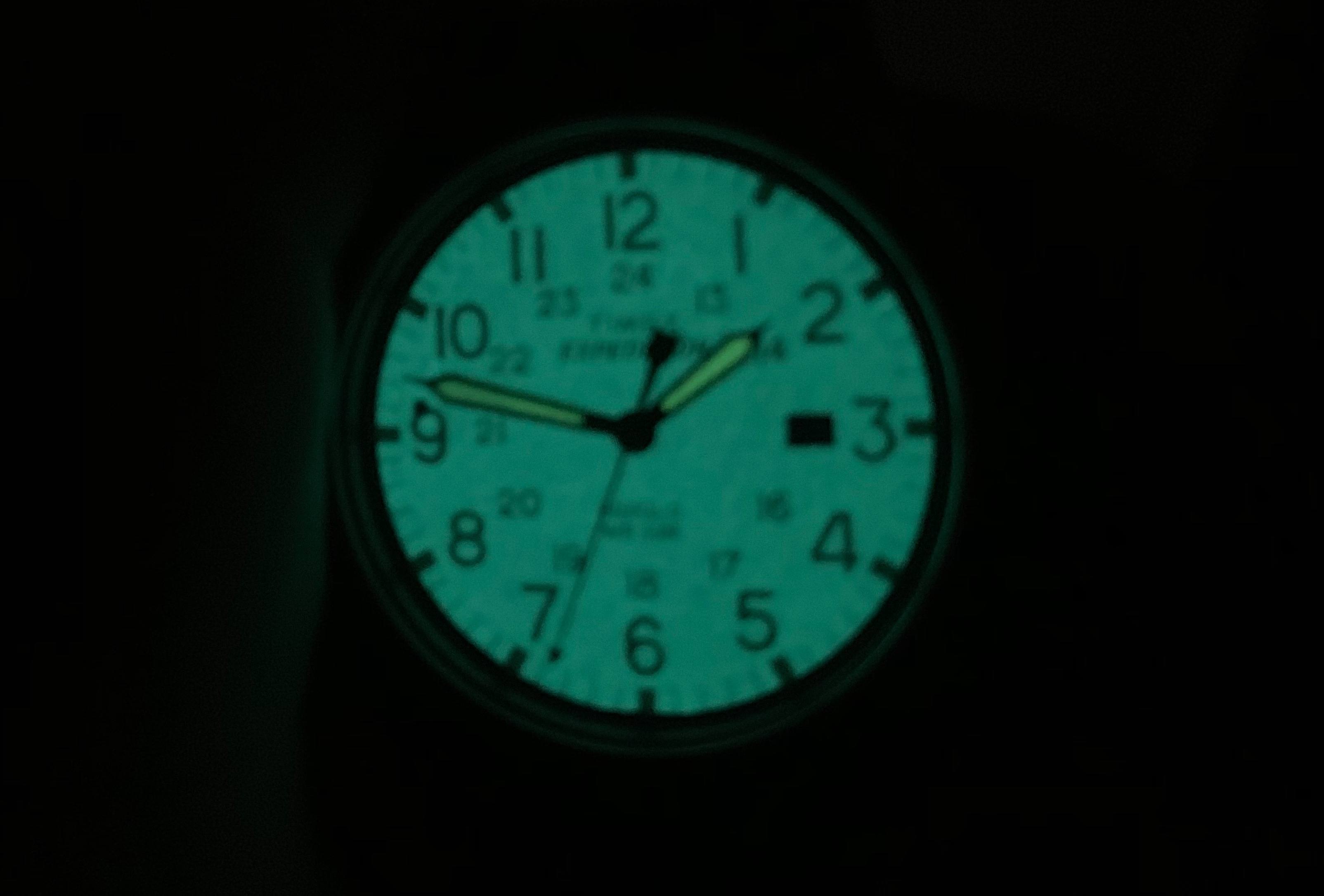 Turns out, its kind of hard to take a picture of the Indiglo, so enjoy this blurry mess.
Overall
This is the best field watch for the price, if you don't mind hearing a tick sound. Indigo is the best, flat out. This is a watch that actually looks more expensive than it is, and yet sounds way cheaper than it is. A lot of people have these, and wear these, I don't know why Timex insists on such a loud tick, but until that's fixed this is not going to be a watch I can wear regularly.
That said, I stand by the fact this is the best looking of all the watches I have been looking at with this $40 price point.
It's really nice, but loud, get it here.