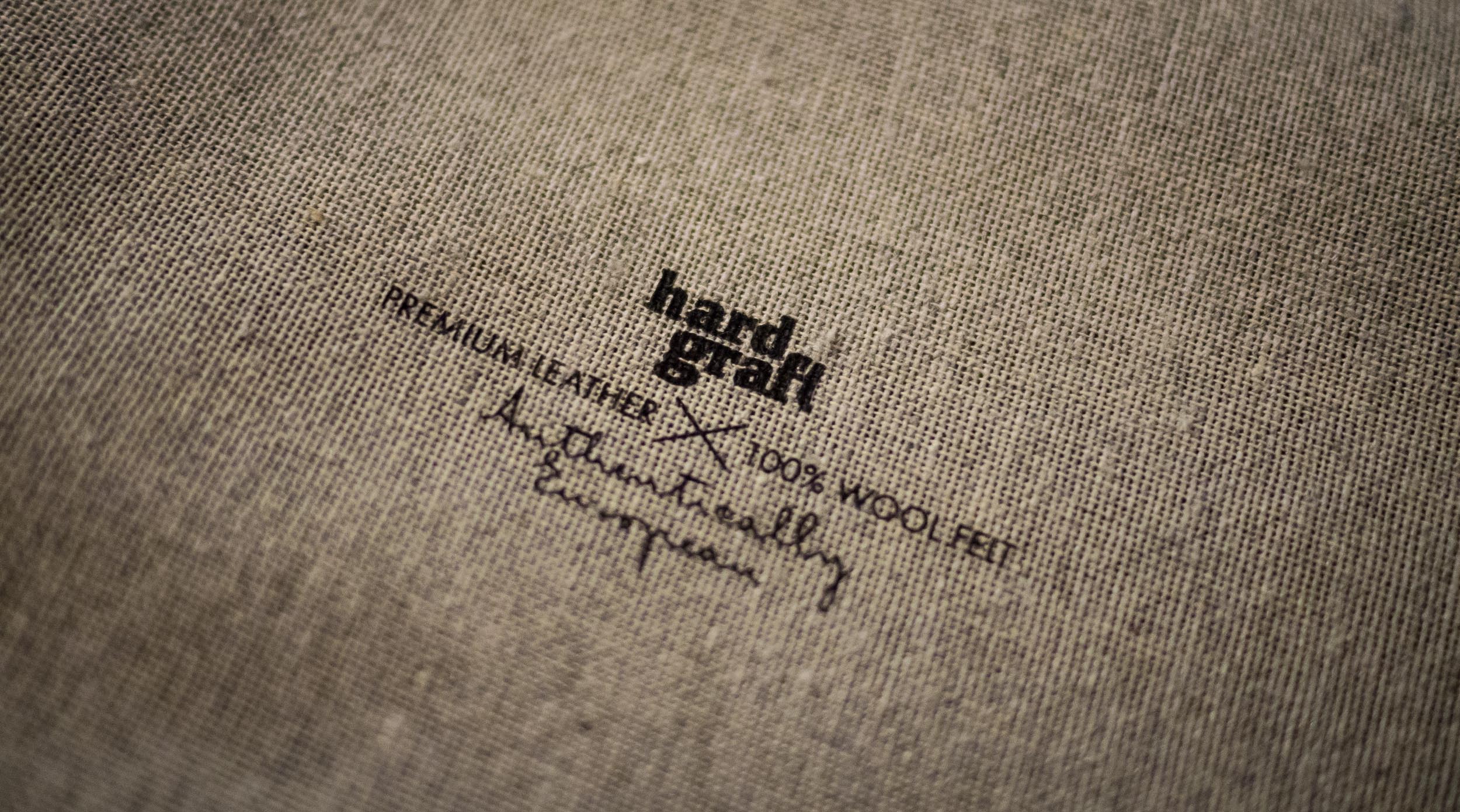 Just when I thought I had [found](http://brooksreview.net/2011/12/backpacks-my-bff/) a [bag](http://brooksreview.net/2011/12/sa-pt-ii/) to [last](http://brooksreview.net/2012/02/sa-pt-iii/) me a [lifetime](http://brooksreview.net/2012/05/diaper-bag/) ((Granted, it did almost make it a year before I bought another bag. Thus besting the last record by 9 months.)), someone goes out and makes a bag I find irresistible. I'm talking about [Hard Graft's newest iteration to their Flat Pack](http://www.hardgraft.com/products/flatpack-shore) which now accommodates the 15″ retina MacBook Pro. I wanted this bag when I first saw it, but never pulled the trigger on it.
This particular bag is very minimalist and comes in two colors/fabrics: Shore and Heritage. I personally chose the Shore edition.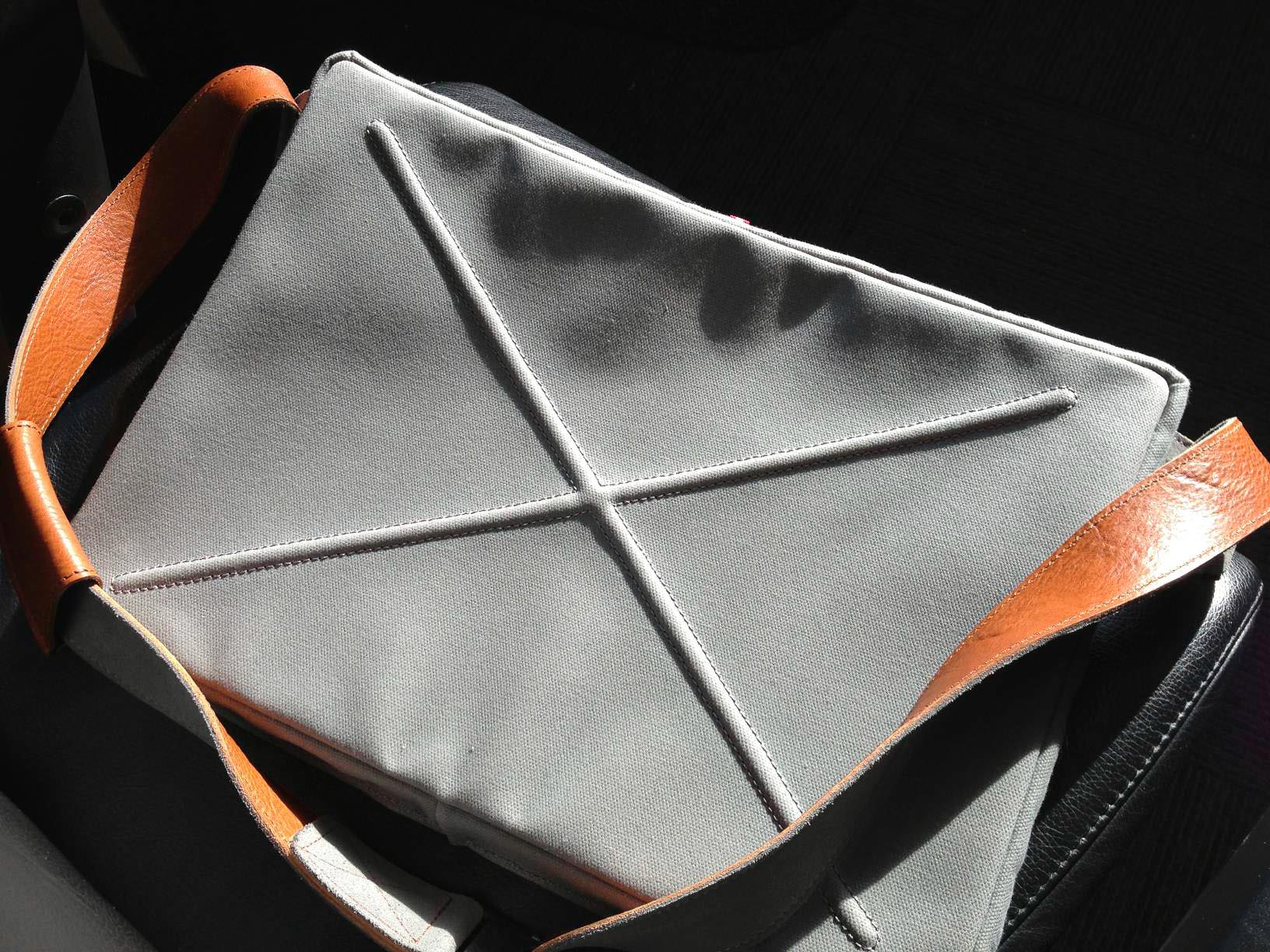 In the world of bags there's but three brands that seemingly always make fantastic products: Tom Bihn, Hard Graft, and Tumi. Tumi is the standard bag of your PC toting businessman, Tom Bihn is the new-age utilitarian bag manufacturer that I am in love with, and Hard Graft is all about sex appeal.
Where Tumi makes durable well designed, understated (mostly) bags, they fall short at hitting the market that Tom Bihn hits when Tom Bihn combines excellent durability and excellent utility. However, both brands fall flat when you look at style, which is exactly what Hard Graft is all about: style. Tumi makes bags that people swear by, so does Tom Bihn. All I knew about Hard Graft was that they make gorgeous bags.
## Why I Wanted to Try this Bag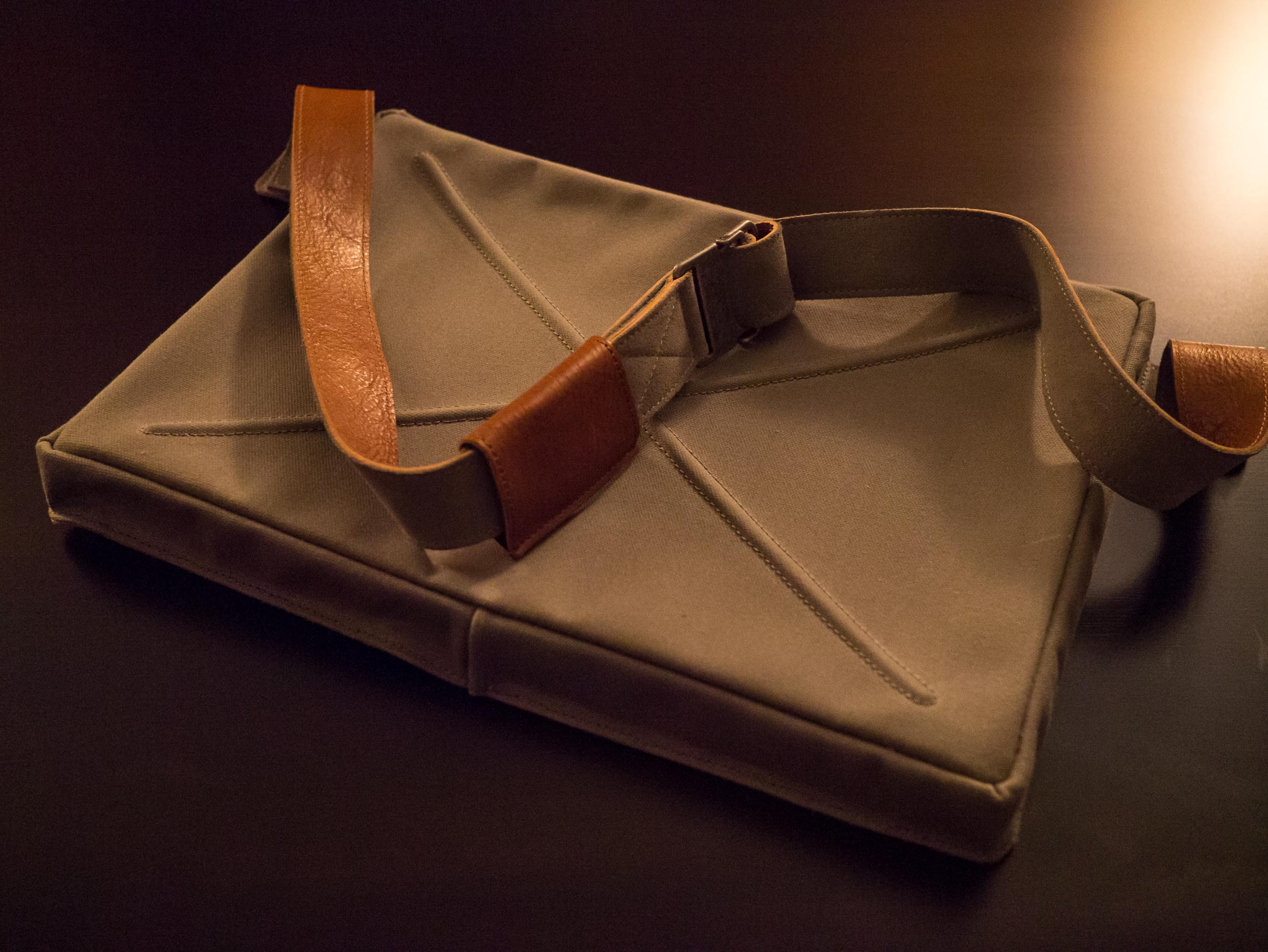 I have never owned a bag from Hard Graft, [though I do own this felt case for the original iPad](http://brooksreview.net/2010/07/hard-graft-pocket-ipad-case/), so I was eager to see if the product lived up to the price and my own hype.
At $328 the Flat Pack is not inexpensive, but it's a fine good, this would be like balking at the price of art. It is what it is, you either understand that, or you don't buy it. So from here on out, I am tossing price aside. Good bags are often more than $300, it just so happens that Tom Bihn bags are somehow much less.
I really wanted to try this bag for two reasons:
1. I've simply always wanted a Hard Graft bag, but the timing and offerings never seemed to work out for me.
2. I only have the Smart Alec, and so I often run into scenarios where I would very much like to have a smaller bag to carry, but must remain with the Smart Alec — which isn't small.
Very basic reasons, overall.
## The Smart Alec
Before I dive in, I haven't changed my mind about the Smart Alec at all. Tom Bihn's backpack is the best bag I have come across for carrying your gear. Plain and simple.
Instead I wanted to compliment the Smart Alec with a smaller bag that I could use as scenarios dictate. So while the Smart Alec is fantastic at carrying everything I might need, the Flat Pack is fantastic at carrying the bare essentials.
There's two philosophies with bags: it should carry everything you want, or it should carry only what you *really* need. Bags fit on either side of the spectrum and everything in between, so you need to know your personal preference. For me, I tend to stay on the "everything you want" side of things, however I do respect the desire to have a small bag for the just what you need scenarios.
This is where the Flat Pack falls for me.
## Why I Love the Flat Pack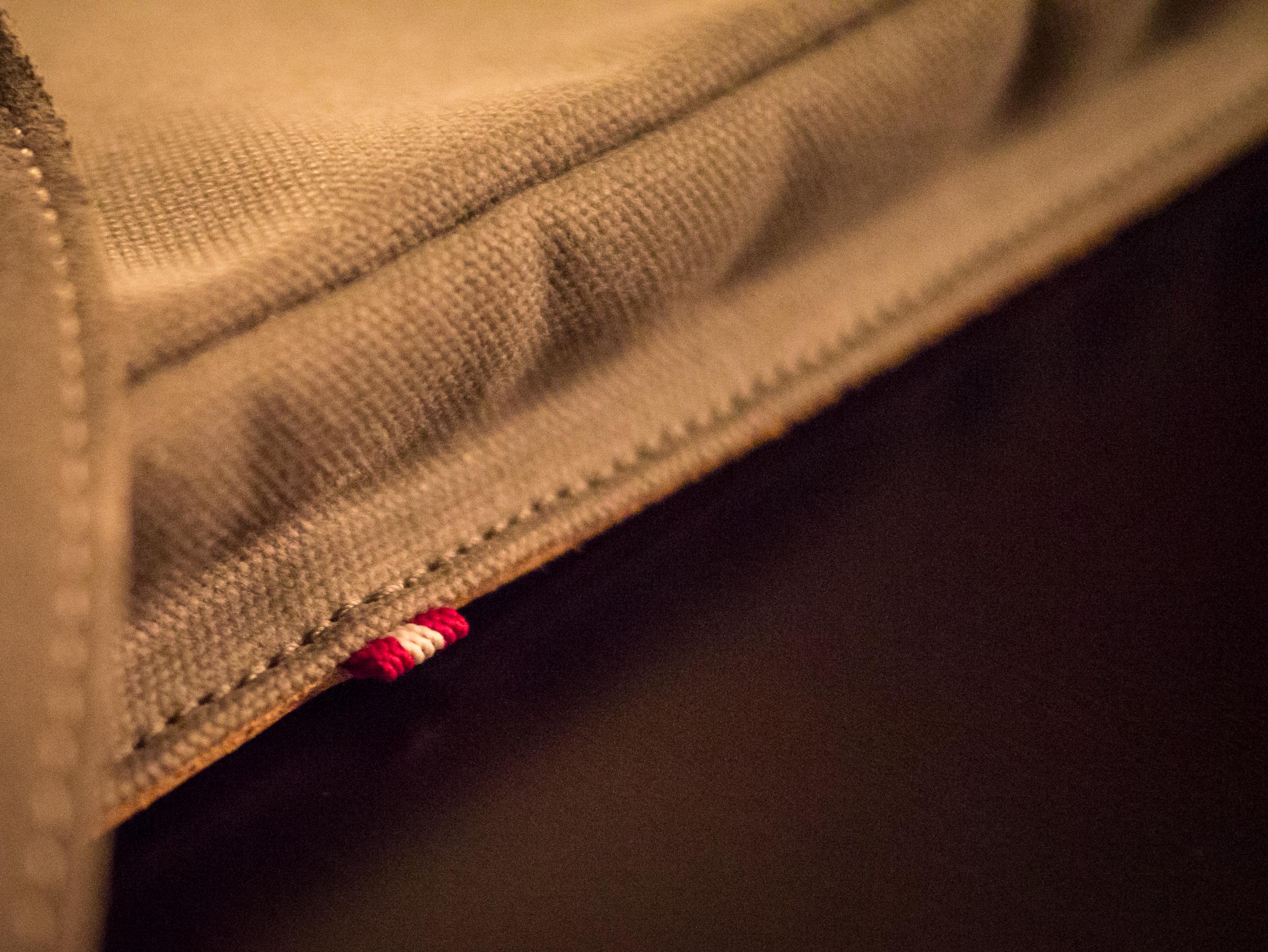 Let's face it, without equivocation, I love the Flat Pack. It is a fantastic looking, feeling, and smelling bag. I feel great about people seeing me carry this bag. I love the feel of the bag. I just love this bag.
More specifically:
– The front of the bag is made from a high-quality canvas and the [back from a high-quality leather](https://f3a98a5aca88d28ed629-2f664c0697d743fb9a738111ab4002bd.ssl.cf1.rackcdn.com/flat-pack-6.jpg). The strap, though, is very interesting. The leather bottom of the strap is tan and identical to the back of the bag. However the top of the strap, the Shore color, is not the same canvas you find on the front of the bag — it's a suede-like leather dyed to perfectly match the Shore canvas color. It's a small, but fantastic touch that gives a very soft feeling strap in your hand, something that could not have been achieved if canvas were used in the strap. This was the very first thing I noticed about the bag, and that attention to form and function carries throughout the bag.
– In my usage the bag was very small to carry, but [surprisingly big on the interior](https://f3a98a5aca88d28ed629-2f664c0697d743fb9a738111ab4002bd.ssl.cf1.rackcdn.com/flat-pack-9.jpg). I was able to carry a retina MacBook Pro (15″), my iPad, notepad, pen, business cards, USB cables, and a couple other odds and ends without problem. The bag isn't huge, it's not a go everywhere carry everything, but it is deceptively bigger than it looks. I would note that given the leather bag you should be careful with how much you stuff the bag as leather can and will stretch over time.
– The details on the bag are fantastic. Whether it be the [small anchors on the strap](https://f3a98a5aca88d28ed629-2f664c0697d743fb9a738111ab4002bd.ssl.cf1.rackcdn.com/flat-pack-7.jpg), the fantastic feeling of the zipper ((Which is surprisingly smooth and easy to unzip/zip.)) , the perfection of the stitching, or the smell of the leather — this is a bag that was crafted by, and for, perfectionists.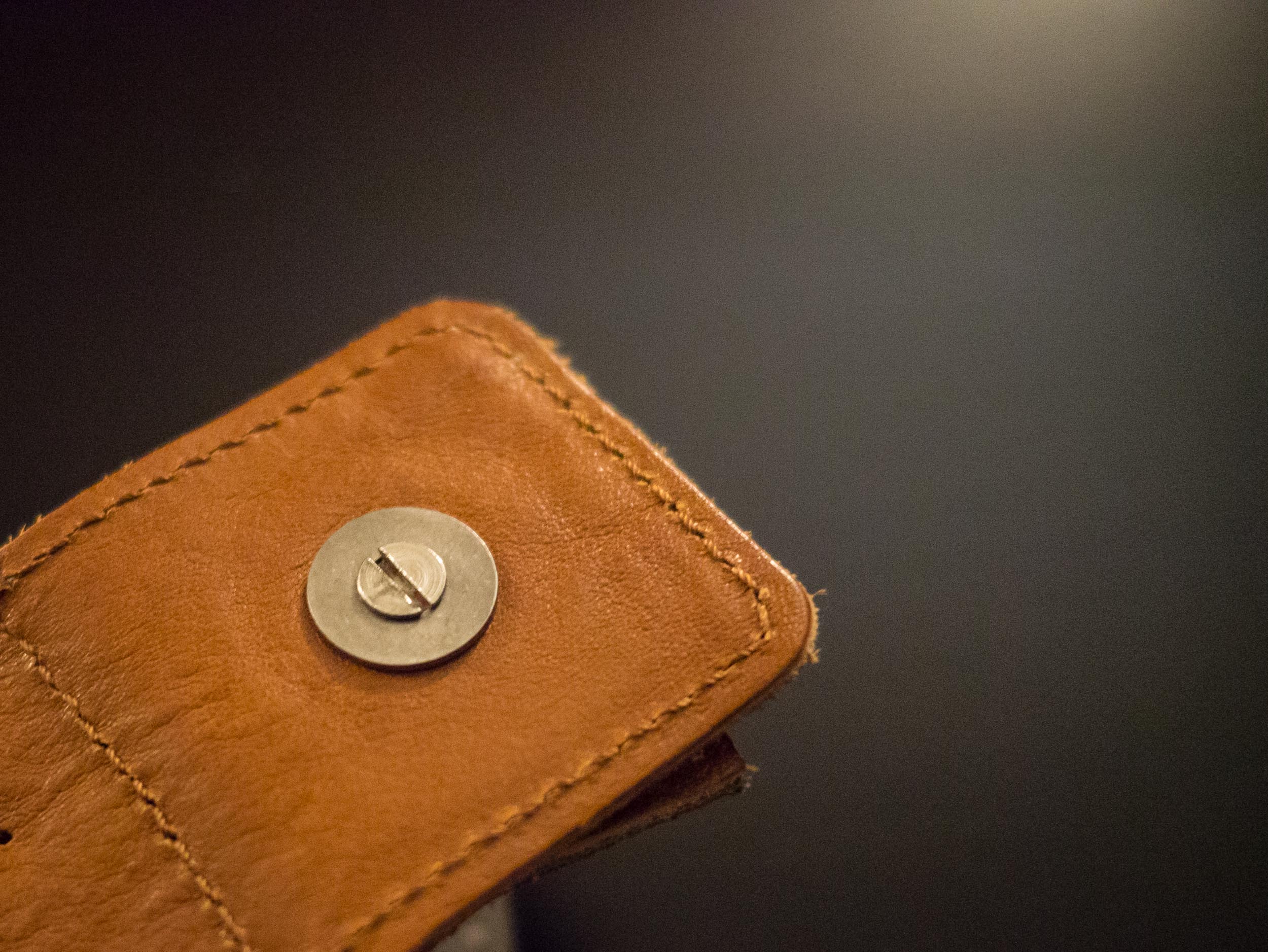 Like I said, I love this bag, but it's not exactly without its quirks.
## What I Don't Love About the Flat Pack
I've been using the bag a lot, and there are a few things that bug me about this otherwise fantastic bag:
– The adjustment clasp on the shoulder strap is fantastic looking, and smooth to operate. However, I noticed that when I took the bag on and off the strap would slide looser each time, making for a tightening to be necessary after you don the bag. Not exactly a deal breaker, but I found it odd. Above the clasp there is a small piece of leather that wraps the shoulder strap and slides freely, I couldn't for the life of me figure out what that was for — I assumed it was some sort of shoulder pad for the strap. I checked the products site for images to show what this was for, but at the time I missed the last image. Instead I contacted Shawn Blanc, who also owns this bag, and he sent me a picture of the end of the strap doubled back through this section to hold the strap from slipping sizings. This was great, but never seemed right, it didn't fit the style or finish of the bag. I was missing something. I checked the website again and noticed that [the last image showed the solution clearly](http://cdn.shopify.com/s/files/1/0075/8682/products/flatpack-shore-full12_large.jpg?61).
Shawn was right that this piece holds the excess shoulder strap in place, just not right in the way that you feed the strap. [Now it makes perfect sense and fits the style of the bag better](https://f3a98a5aca88d28ed629-2f664c0697d743fb9a738111ab4002bd.ssl.cf1.rackcdn.com/flat-pack-4.jpg), but it seems like a pretty odd solution as this doesn't look as nice as if the end of the strap hangs freely. Hard Graft knows this too — that's why all their product shots show the strap not using this holder. If the clasp could hold the strap's position better this would not be necessary, so why not use a better clasp?
– I talked about how nice the zipper is on the bag, but there is also a downside to that zipper: if you do not completely unzip the bag and slide your Mac in at an angle (and out at that angle) the Mac will slide against the zipper. It doesn't happen every time, it hasn't scratched my Mac, but it bugs the crap out of me each time.
– There are two interior pockets, and both are open topped with no mechanism for securing the contents. This makes keeping the bag zipped shut important, even when not in use, otherwise you will find your pockets empty when you return. I'd love for one of those pockets to have a clasp of some kind, or at the very least for there to be a pen clip hidden inside one of the pockets as I frequently find my pen rolling around the bottom of the bag.
– Lastly this bag has very little padding. No padding not they side against your body. So unlike the Brain Bag that I have stuff in my Smart Alec I have very little sense elf security in knowing that my MacBook is secure inside the bag. I expected this, but I still wish there was just a touch more padding. I think it could be added without making the bag any bigger.
Minor sticking points, but they still exist.
## Overall
As I said, I love this bag, and don't regret buying it in the slightest. However, will it supplant my Smart Alec?
No, but I do think it *will* compliment the Smart Alec. I love being able to carry all my goods in the Smart Alec, but there are times when I just want a small and light bag to sling over a shoulder for a day, and the Flat Pack serves that role very well.
The Smart Alec will still be my most-of-the-time bag, but the Flat Pack will/is the bag I take when I want a short vacation away from the larger Smart Alec. ((Though, the Flat Pack will not be the bag I take on actual vacations — the Smart Alec is just too good when traveling to leave behind.))
Note: This site makes use of affiliate links, which may earn the site money when you buy using those links.